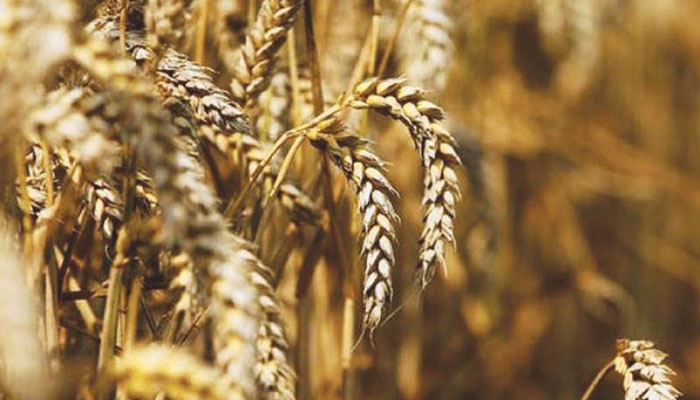 ISLAMABAD: The Ministry of National Food Security and Research on Saturday rejected reports of a wheat shortage in Pakistan, saying government institutions were in possession of four million tonnes of wheat.
The statement from officials of the ministry comes as prices of flour skyrocket across the country, with Prime Minister Imran Khan ordering a "grand operation" against those found hoarding flour or selling it at exorbitant rates.
Officials of the food security ministry told Geo News that the government had wheat stock that could last for two months as the monthly requirement of flour across the country was 2.2millon metric tonnes.
Read more: PM Imran orders 'grand operation' to curb flour crisis

Officials said the Pakistan Agricultural Storage and Services Corporation (PASSCO) has released 4million metric tonnes of wheat for Sindh, but the provincial government has so far taken only 1million metric tonnes owing to transportation issues.
The ministry officials said the flour crisis in Sindh could be solved at the earliest if the provincial government obtained the remaining flour from PASSCO.
They said that the crisis in the province was a result of the Sindh government's inability to purchase wheat the previous year. The national food security ministry said the Sindh government was supposed to purchase 700,000 metric tonnes of flour last year.
Officials of the food authority said the ministry was considering the option to import wheat. 
RELATED: 
'People eat more bread in Nov and Dec': Sheikh Rashid's bizzare logic for wheat price hike