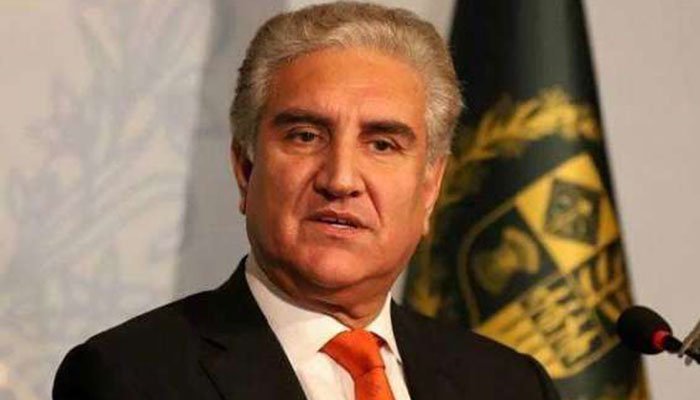 Foreign Minister Shah Mahmood Qureshi on Sunday emphasised the need for a uniform national policy to deal with the coronavirus, saying that the provinces and the federation were not separate from one another.
Qureshi requested the provinces to put forward their recommendations to the national coordination committee rather than taking decisions separately.
"Those recommendations which can be implemented will be considered by the federal government and will be implemented," said Qureshi.
The foreign minister regretted that people were not taking the coronavirus seriously. He highlighted the fact that Chief Minister Sindh Murad Ali Shah had appealed to the people to stay in isolation for three days but they did not pay heed to his request.
Qureshi said that Prime Minister Imran Khan had emphasised that the situation was changing rapidly, requiring greater self-discipline. He said China had adopted a targeted approach to tackle the coronavirus with the help of its people.
"We are appealing to the people to take this matter seriously. It is this century's biggest pandemic challenge," said the foreign minister.