Paris Hilton has seemingly addressed the conspiracy theories, claiming she has photoshopped Britney Spears in a new picture.
The television personality, 41, took to the comments section of her latest Instagram post on Saturday and denied 'ridiculous' allegations that she photoshopped Spears into a picture.
Paris sparked a reaction on social media after fans accused her of inserting 'AI Britney' into a collection of latest snaps as she penned a birthday tribute to their mutual friend Cade Hudson, 35.
The Simple Life star's post included multiple pictures of her and Hudson. However, Spear's picture grabbed attention for all the wrong reasons.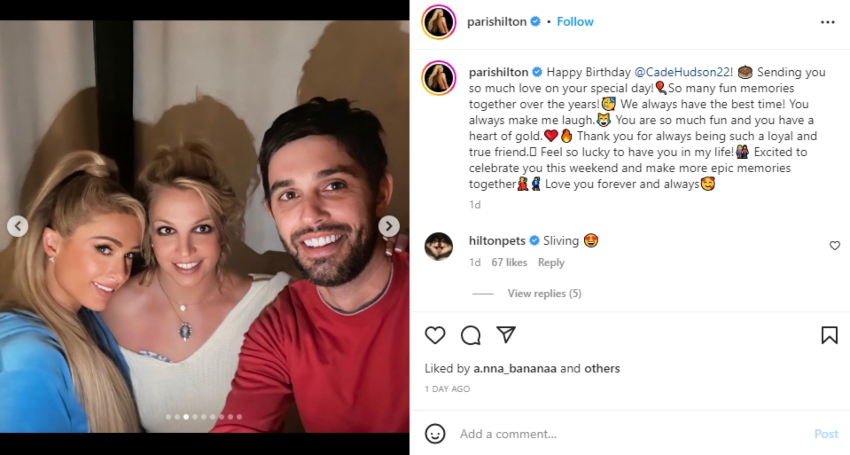 "That is not Britney," commented a fan. "Is that an AI Britney??" trolled another user.
"Look at her fingers!!! WTF Paris? You're becoming more and more shady to me and I used to love you dude," added another.
Paris took to the comments section and dropped the blame on a photo app called Remini for the mishap.
The songstress wrote, "To all of those asking. Some of these photos were taken on an iPhone so they ended up being blurry. So they used this app called Remini to make it look unblurry and sometimes the Ai distorts images."
"Didn't want to even dignify this with a response," she added. "But some of these conspiracy theories are absolutely ridiculous."