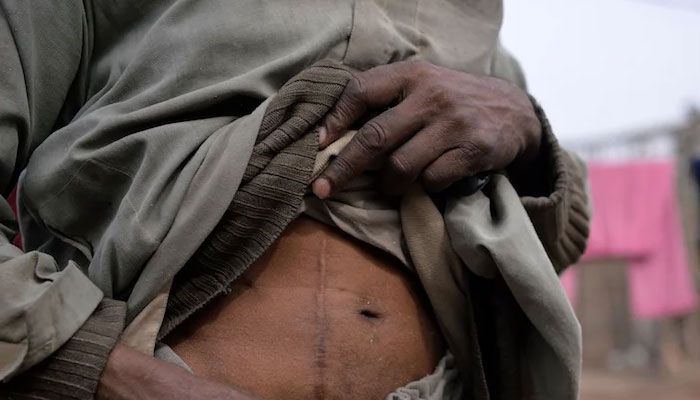 Six people were arrested, says police spokesperson. 

Ring reportedly sells kidneys for up to Rs900,000. 
In 2010, govt outlawed commercial trade in human organs.

---
The Punjab police said on Friday that they busted an organ trafficking ring when a missing 14-year-old boy was found in an underground lab after having his kidney removed.

The ring was responsible for luring young, vulnerable victims with promises of lucrative jobs and large payouts before removing their organs — mainly kidneys — to sell for up to Rs900,000 (approximately $4,000).
"It was only after we followed the evidence and leads that we discovered that there was an organ trafficking operation behind the boy's disappearance," Rehan Anjum, a spokesman for Punjab police, said on Friday.
Six people were arrested.
"The boy told us that when he woke up there was an Arab man on the stretcher next to him, so we think that most of the clients were foreigners," Anjum added.
The gang's victims were taken to a medical testing lab used for clandestine organ transplant surgeries in Rawalpindi.
Facilities for such clandestine surgeries in the country often lack proper medical equipment and standards, and patients are known to die from complications as result.
"I'm just grateful that the police found him alive, otherwise they had left him for dead," the boy's father said in Lahore, from where the boy went missing.
Police said the doctors and surgeons involved in the operation had not been tracked down.
The country outlawed the commercial trade in human organs in 2010, imposing a jail term of up to 10 years and fines in the hope of curbing the sale of organs to rich overseas clients by middlemen through exploitative means.