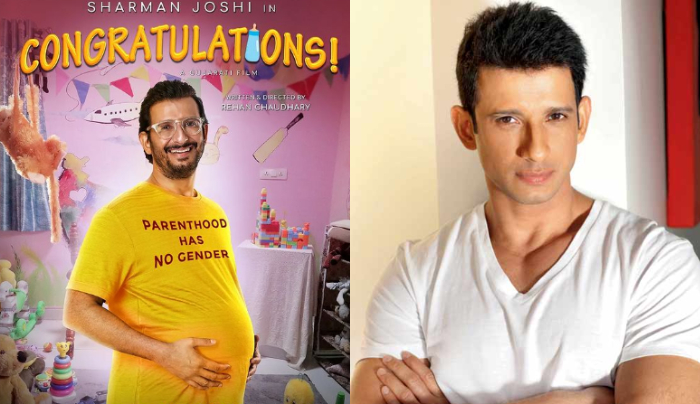 Sharman Joshi aka Luxmen from Golmaal is all set to bring an entertaining Gujrati film for the audience named Congratulations where he will be playing the role of a pregnant man; he recently opened up about playing such a different character.
The film has already caught attention of the viewers with the release of its first official poster. Sharman revealed his journey of preparing for the role.
"The best part of working on this film was that I could put on weight. I had to play a pregnant man, so I was supposed to put on weight. But I got carried away, and that was not a good thing. The weight I put on in just two months was actually embarrassing."
He further said: "But it was for the film, so it was worth it. I was able to return to my normal weight soon enough and towards the end of the shooting, I had started slimming down."
While speaking about the plot of Congratulations, he added: "Congratulations focuses on the entire gamut of pregnancy and the challenges, which are kind of addressed in the film, in a light-hearted way. The movie is primarily an emotional, dramatic comedy. It is not a make-believe world, we have some scientific references but it is still a work of fiction which could be a reality very soon."
Film Congratulations marks the Gujrati debut of the talented actor Sharman Joshi, reports PinkVilla.