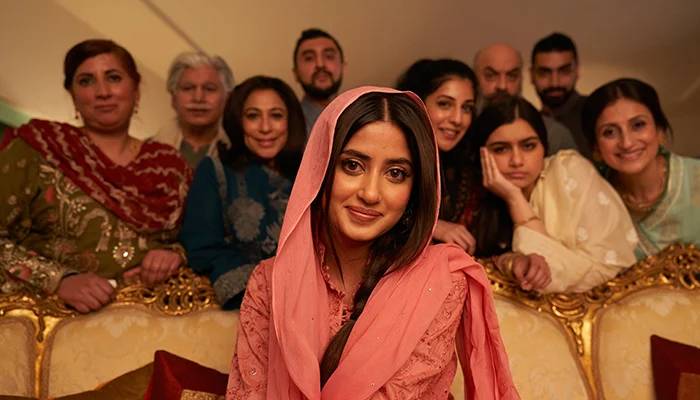 Jemima Goldsmith's new movie What's Love Got To Do With It? gets a "tentative" release date in Pakistan.

Taking to Instagram on Friday, journalist Maliha Rehman revealed that the movie "may finally have a tentative release date for Pakistan".
"The movie, written and co-produced by #JemimaGoldsmith, directed by #ShekharKapur, with a cast that includes #ShazadLatif, #LilyJames, #ShabanaAzmi, #EmmaThompson and #SajalAly may begin screening in Pakistani cinemas this March 3rd!" she added.
Earlier, Jemima, who is the screenwriter and movie producer of this new movie, spoke to Geo News, sharing reason behind making a rom-com.

"I wanted to show the colourful, beautiful, joyful place that I knew when I was in Pakistan as opposed to Pakistan we often see on the Western screens, stated the movie-maker.
According to the synopsis, the movie revolves around documentary movie-maker Zoe (Lily James) as she tries her luck on the modern dating scene with little success.
Interestingly, Kazim (essayed by Shazad Latif), Zoe's childhood friend and neighbour, decides to pursue an arranged marriage with beautiful bride Maymouna (played by Sajal Aly) from Pakistan.
Meanwhile, the movie cast include Sajal Aly, Shabana Azmi, Lily James, Emma Thompson and Shazad Latif.
Reportedly, the movie is slated to release in UK cinemas on February 24.