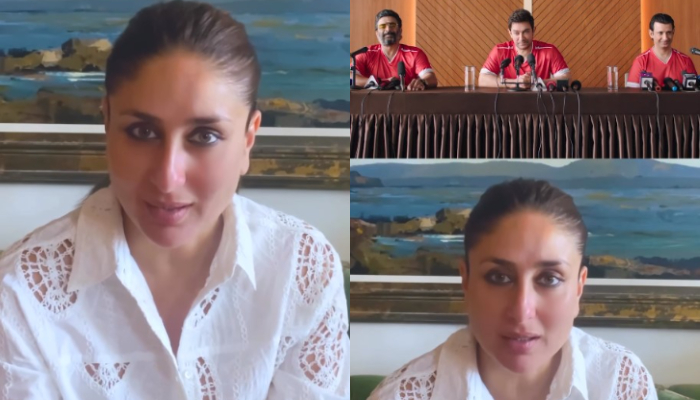 Rajkumar Hirani's blockbuster film 3 idiots starring Aamir Khan, Sharman Joshi and R Madhavan in the lead roles might be getting another sequel.
Earlier today, Kareena Kapoor, who also played a key role in the film, dropped a video hinting fans towards a sequel. She wrote: "I can't believe this!! How can they do this without me? @bomanirani have they kept it a secret from you also?"
In the video, she highlighted the recent meetup of the trio during the promotions of Sharman's Gujrati film Congratulations.
Bebo said in the video that the three actors are up to something and they are hiding a secret from all of us. She mentioned that this meeting could not be just a movie promotion but 'Something is fishy'. She added: "I think they are cunning for a sequel. This smells like a sequel for sure."
Towards the end of the video, the lead actress of Hirani's 3 idiots can be seen making a call to Boman Irani, who played virus in the film. 
This video clip has made fans excited and they wish and pray that the official announcement of the sequel comes out soon, reports Pinkvilla.

Film 3 idiots was released in 2009. In the movie, Farhan and Raju steps out to search for their long lost college friend Rancho. During their trip, they recall memories of their friend who always encouraged them to think differently even if the rest of the world labelled them as idiots.