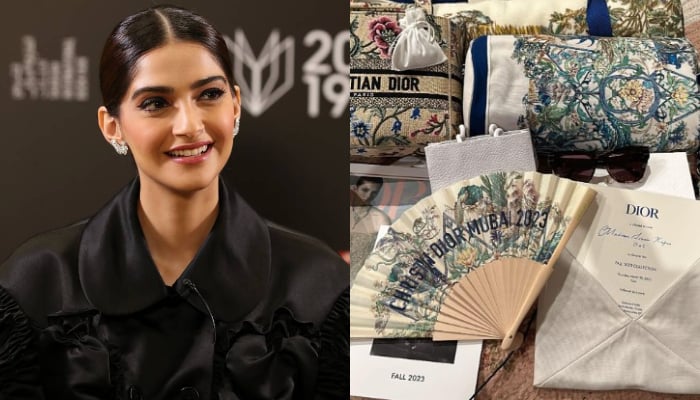 Sonam Kapoor is gearing up for the Dior Fashion Show that is set to take place in Mumbai; the actress has received a special invite of the much-awaited show.
Taking it to her Instagram, Sonam shared the picture of the special invitation. The invite was sent to her along with a few gifts also belonged to Dior. The gifts also included a yoga mat.
While sharing the glimpses of the invite, she wrote; "So happy @dior so happy the house id showcasing the collection in Mumbai. Cannot wait to see all that is done." She further wrote: "Also thank you for the wonderful goodies."
She also shared a video in which she revealed that she has reached Mumbai specially to attend the fashion show. "I just got to Mumbai and I am losing my mind a little bit", the Ranjhana actress said.
This is going to be the first ever fashion show of Dior. The French luxury fashion house's 2023 fall collection will be presented at the Gateway of India on March 30. The show is set to start at 8:30 pm sharp. Meanwhile, the show will also be streamed live on YouTube, reports Indiatoday.