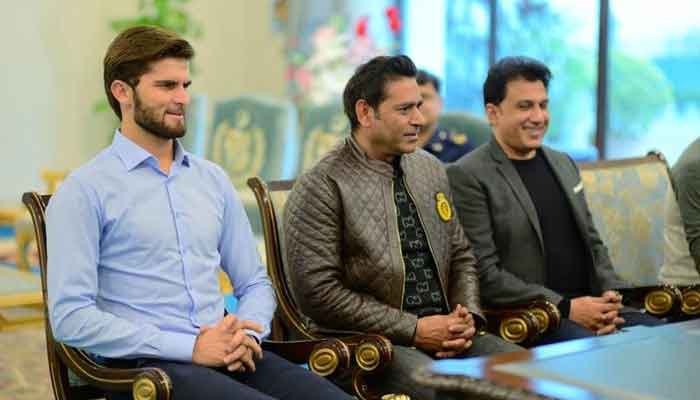 Former Test cricketer Aaqib Javed has expressed his trust in Shaheen Shah Afridi's captaincy, saying that the pacer should lead the Pakistan team in T20Is.
Speaking to a local cricket website, Javed highly rated Shaheen and shared that the 23-year-old speedster did what none of the captains did during Pakistan Super League (PSL) so far. 
It should be noted that Lahore Qalandars won two consecutive PSL titles under Shaheen's captaincy. "He won back-to-back PSL titles. The way he carries the team and his style of working is commendable," Javed said.
"Even if you bring Shadab, regardless of the format, I don't see any variations or changes — particularly aggressive change. Or if you bring in Rizwan, there won't be any apparent culture change. If someone can amp up Pakistan cricket and take it in the right direction, that is Shaheen Shah Afridi," he added.
Shaheen became the only captain to win two PSL titles and also the only skipper to defend the title. Shaheen-led Lahore beat Multan Sultans both times to win the coveted PSL trophy.
"Babar should stay the captain in test and one-day formats. Shaheen should lead the national side as a captain in T20Is, keeping in mind ICC T20 World Cup 2024. Shaheen's approach is positive, and he plays fearless cricket," Javed asserted. 

Under the coaching of Javed, Lahore struggled to find winning ways in the first four seasons. They were on track in the fifth season as they played the final followed by two consecutive titles in 2022 and 2023.
The coach was highly criticised for his team's performance during the first four seasons. However, the Lahore players' development programme worked for them as they found their feet in the tournament.