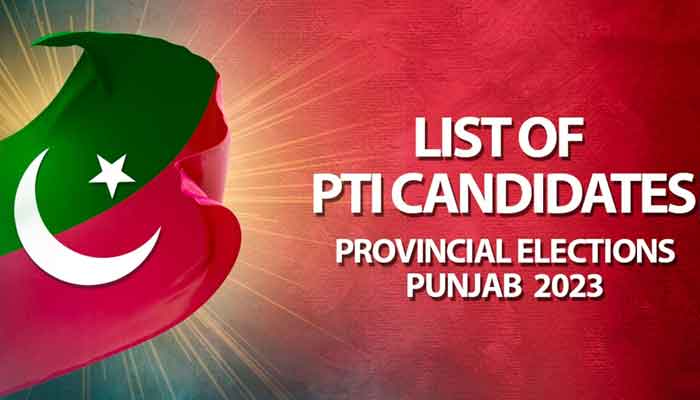 LAHORE: Pakistan Tehreek-Insaf (PTI) has issued the list of its ticket holders for the Punjab elections and formed a committee to address objections.
According to a statement issued by the PTI, the candidates will submit their tickets to relevant returning officers today.
Separately, a four-member committee has also been constituted to remove objections to the distribution of tickets which has always been an issue in the party.
"The committee shall decide on the appeals regarding the distribution of tickets," the statement added.
The panel includes Musaddiq Abbasi, Ijaz Chaudhary, Rai Hassan Nawaz, and Aoon Abbas.
It is important to note that the Supreme Court, in its April 4 order, directed the Election Commission of Pakistan (ECP) to hold the polls in Punjab on May 14.
The federal government was also ordered to provide funds and security, however, the court's directives were not implemented citing terror threats and scarcity of funds.
The court is hearing the election delay case and has summoned the chief of leading political parties today.
Here's the list of 297 PTI candidates for Punjab elections 2023: