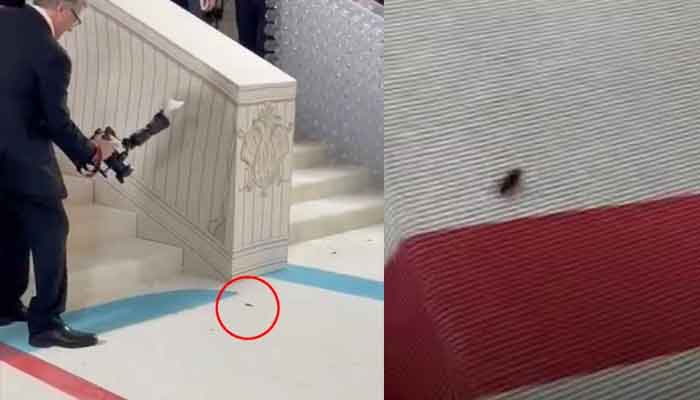 A cockroach - who was an uninvited guest to the biggest fashion event of the year - created a buzz as it lost its life while scuttling across the Met Gala red carpet at New York City's Metropolitan Museum of Art on Monday.
The six-legged critter tried its luck to become a celebrity as it appeared on the red carpet, where fashion icons, designers and some big Hollywood stars were showing off their grace and elegance.

The Met Gala's unexpected guest, whose name, age and gender remain unknown, garnered massive attention while scuttling across the red carpet before meeting its demise.

According to some eyewitnesses, the Met Gala cockroach dodged death several times as it weaved its way into the venue, where tickets cost $50,000. In the video, it can be seen narrowly missing a photographer's foot.
Cockroach is a paraphyletic group of insects. As per research, about 30 cockroach species out of 4,600 are associated with human habitats. Some species are well-known as pests.
It was an unwanted guest among more than 400 stars who were attending the Gala, dressing to honour the theme which will center around the late Karl Lagerfeld who died in 2019, decided by the Costume Institute's chief curator, Andrew Bolton.
Twitter mourned the death of the stunner as hundreds of messages appear paying tributes to the stranger.