Billie Eilish has shared a "forbidden" bathroom selfie from inside Met Gala with Elle Fanning, Maya Hawke, and Halle Bailey.
 The 21-year-old singing sensation  turned to Instagram Story to share the group snap that she took in the bathroom while attending the biggest fashion event of the year on Monday.
The singer looked smashing in black dress, holding up her phone in the photo and smiling for the camera.
The "Happier Than Ever" hitmaker's three pals, who were all wearing white dresses, posed for the shot and Hawke even she stuck her tongue out.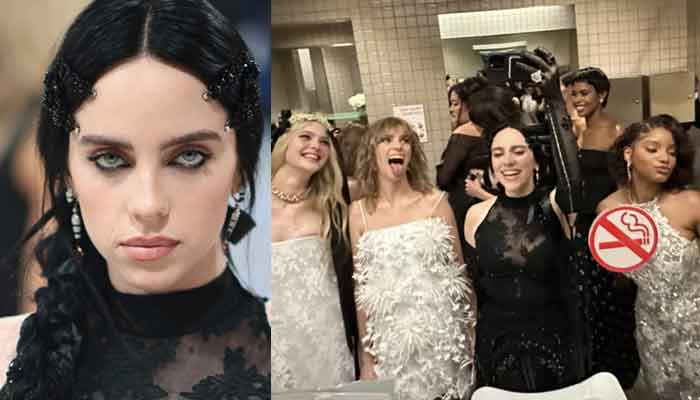 Eilish appeared poking fun at the "No smoking, no vaping" sign on the mirror, by including the no smoking emoji in her caption.
It is to mention here that selfies are not allowed inside the event. The use of social media was also banned from the Met Gala in an effort to clamp down on celebrities spending the majority of the evening on their phones.
The singer's fans gave mixed reactions to the stunt as some enjoyed the snap while several others asked the musician to abide by the rules of the fashion event.