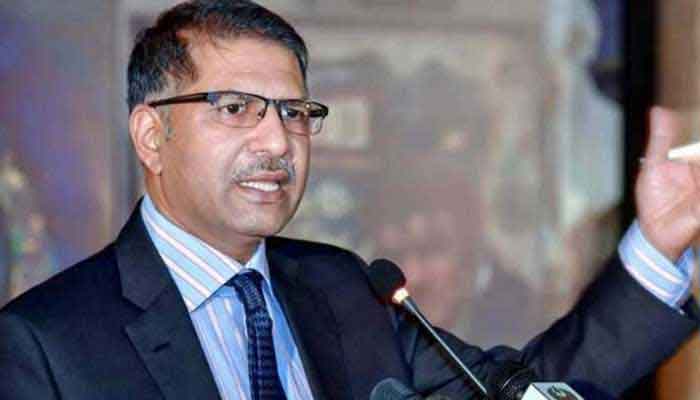 PTI leader Ali Zafar condemns May 9 mayhem.
Says arsonists should be held but calls for fair trials.
Raiders of GHQ, Jinnah House can be arrested under PAA.
---
LAHORE: Condemning May 9 mayhem in the toughest of words, Senator Ali Zafar, a key member of Pakistan Tehreek-e-Insaf's (PTI) legal team, on Thursday said that those involved in attacks on military installations could be tried under army laws.
The comments from the senior legal adviser of PTI chief Imran Khan come at a time when the whole country is debating the government's decision to try civilians involved in May 9 havoc in military courts.
Deadly protests erupted across the country during which government and military assets were ransacked by enraged PTI supporters in response to their leader Imran Khan's arrest from the Islamabad High Court's premises.
Army was called in to contain the violence in Punjab and Khyber Pakhtunkhwa and restrictions were imposed on social media and mobile internet in the country for a few days.
A crackdown was launched to arrest the perpetrators across the country and a decision was made to try the arsonists under Pakistan Army Act (PAA) and Official Secrets Act.
Speaking outside the Lahore High Court (LHC) today, Senator Ali Zafar condemned attacks on Jinnah House and other military installations, demanding a thorough probe into the matter.
"Whoever is involved in this should be fully investigated. If any civilian attacks army property, action can be taken under the army act," Barrister Ali Zafar said.
Zafar added that those who attacked army property in recent incidents could be arrested under Pakistan Army Act.
The barrister however advised against it.
"As normal courts are working, these cases [just like others] should also be tried in civilian courts as these are of political nature," he maintained and called for fair trials.
"Attacking GHQ and Jinnah House is condemnable."