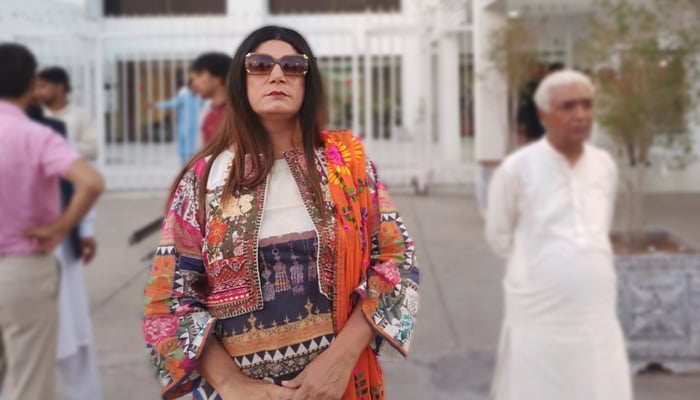 Karachi, a bustling metropolis in Pakistan, is taking a momentous step towards inclusivity and representation in the upcoming city council elections as for the first time, the transgender community would have their representation in the Karachi Municipal Corporation (KMC).
Among the candidates vying for positions in the council, Muhammad Junaid, widely known as Chandni Shah, has captured the attention of the public and media alike.
Shah, a prominent transwoman and an advocate for transgender rights, has been finalised as a city council member by Jamaat-e-Islami (JI), a religious political party.
In a moment of triumph, Shah announced her official nomination as the representative for the transgender reserve seat of the KMC city council.
This landmark achievement represents a significant milestone in her ongoing journey towards visibility and empowerment for transgender individuals in Pakistani society.
Expressing her gratitude to JI for its trust and support, Shah commended the party's progressive stance and commitment to inclusivity while talking to Geo.tv. 
By offering this invaluable opportunity, JI has provided a platform for transgender individuals to actively participate in shaping the future of Karachi, their beloved city, she said.
While Shah acknowledges her association with JI, she clarifies that she is not an ideological member of the party. However, she has been working closely with them, collaborating to raise awareness about transgender rights.
Shah lauds JI's position on the transgender bill, advocating for the protection of transgender individuals from exploitation by those misusing legislation for personal gain.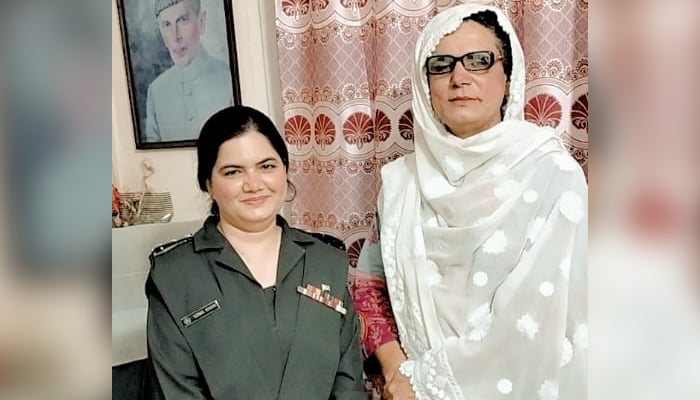 She firmly believes that allowing gender changes without proper scrutiny would be detrimental to the trans community and should not be permitted.
With her appointment as a city council member, Shah is determined to meet JI's expectations and amplify the voices of her community and society at large.
Her focus will be on championing transgender rights, raising pertinent issues, and working towards a more inclusive and equitable future for Karachi.
In this historic election, another noteworthy candidate emerged from the Pakistan Peoples Party (PPP).
Shehzadi Rai, a transgender individual, has filed her nomination papers for the other reserved seat for transgender persons.
Rai expressed her enthusiasm for the opportunity, and she was warmly welcomed by the KMC staff during the submission of her nomination papers.
The KMC's city council reserves two seats for transgender individuals, with the PPP currently holding 104 seats and the JI holding 87 seats overall. Each party is entitled to one reserved seat, ensuring transgender representation in the council's decision-making processes.
The city council, consisting of 246 elected union committees, will serve as the voice of the people within the KMC.
These committees will represent the diverse fabric of Karachi's society, with seats reserved for women, youth, non-Muslims, labourers, disabled individuals, and transgender persons. This comprehensive approach aims to ensure that marginalised groups have a platform to advocate for their rights and aspirations.
Once the nominations for the reserved seats are finalised, the KMC's city council will comprise a total of 367 members. These members will then proceed to elect a mayor and a deputy mayor through a show of hands, signifying the democratic nature of the process.
Furthermore, the town municipal councils (TMCs), numbering 25, will also elect their chairpersons and vice-chairpersons from among their members. This cascading structure ensures that local governance is strengthened and grassroots representation is upheld throughout Karachi.
As the city council elections draw near, the presence of candidates like Shah and Rai signifies a significant step towards a more inclusive and representative democracy.
Their candidacies represent a pivotal moment in Pakistan's history, marking the increasing recognition and acceptance of transgender individuals as valuable members of society.
With their unique perspectives and experiences, Shah, Rai, and others like them are poised to make a lasting impact, fostering a brighter and more inclusive future for the vibrant city of Karachi.