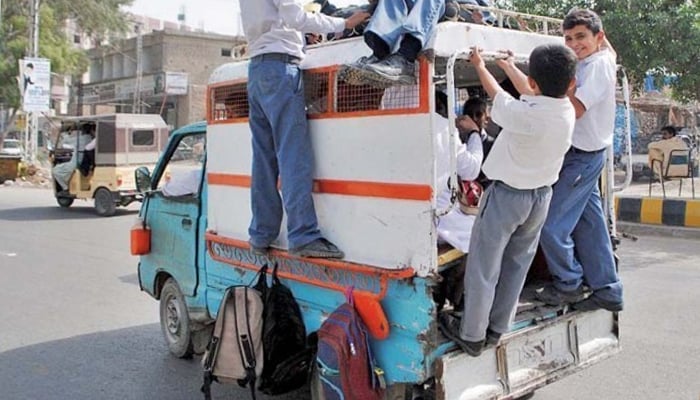 Sindh Transport and Information Minister Sharjeel Memon on Wednesday announced the government's decision to remove compressed natural gas (CNG) kits from school vans across the province.

Memon, while addressing a press conference in Karachi, said that ban on the installation of CNG kits in school vans was imposed earlier as well, but now, a force from the transport department is being formed which will monitor the vehicles.
A day earlier, the Sindh transport department decided to launch an operation for the immediate removal of CNG kits from school vans and coasters operating across the province. 
The transport department's meeting further decided to initiate a crackdown against all illegal bus stands throughout Sindh and to take strict action against individuals involved in this menace. Registration of criminal cases against such individuals will be a part of the crackdown.
Memon, during the meeting, instructed Transport Secretary Saleem Rajput to draft letters addressing the relevant divisional commissioners and deputy commissioners, urging them to take immediate action against the operators of illegal bus stands. He emphasised the importance of prompt action to tackle this issue.
The meeting also decided to initiate the process of registering FIRs against those operating illegal bus stands. 
The authorities decided to prioritise the immediate removal of any illegal encroachments from bus stands belonging to the transport department throughout Sindh and to seek assistance from the relevant authorities in order to effectively address this issue.
---
— Additional input from The News