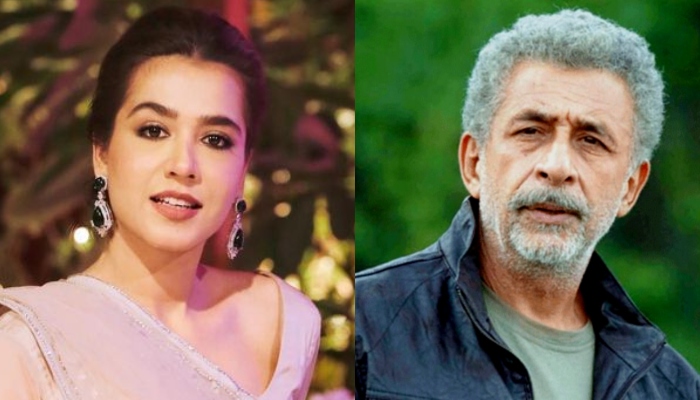 Pakistani actress Mansha Pasha slammed Indian actor Naseeruddin Shah for making false claims about the status of the Sindhi language in Pakistan.

The veteran actor from the neighbour country found himself at the centre of a controversy following his claims that the Sindhi language was no longer spoken in Pakistan.
Speaking about his latest TV series Taj in a promotional interview, he claimed, "They [Pakistan] have Balochi, they have Bari, they have Siraiki and they have Pushto. Sindhi is, of course, no longer spoken in Pakistan", it came to light on Tuesday.
Responding to the remark, Pasha said that she totally disagreed with Shah as she was a Sindhi-speaking Pakistani.
"As a proud Sindhi who speaks the language within her household, I beg to differ," the Laal Kabootar actor wrote on Twitter.

Shah's comments did not sit well with Pakistanis and for all the right reasons as Sindhi is one of the widely spoken languages in the country.
Many social media users were angry at him for being ignorant of the language's status.