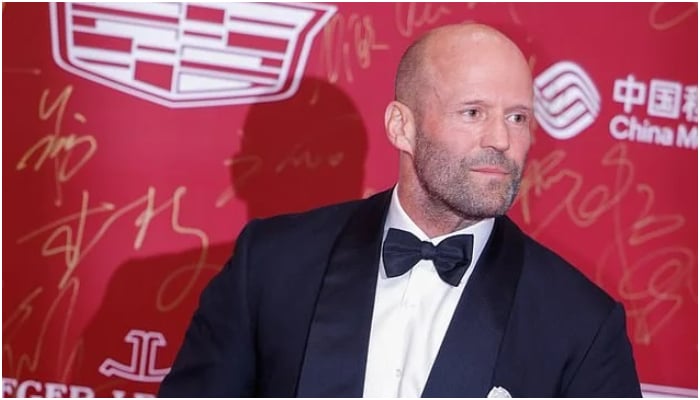 On Friday, Jason Statham made an appearance at the opening ceremony of the 25th Shanghai International Film Festival.
He looked effortlessly suave in a black suit paired with a white shirt and a satin bow tie while walking the red carpet at the event.
His co-star, Wu Jing, a prominent Chinese actor, also joined him as they prepared for the premiere of their upcoming film, Meg 2: The Trench.
The duo posed for photographs together at the Shanghai Grand Theatre in China, ahead of the science fiction movie's debut on August 2. Meg 2: The Trench is a sequel to the 2018 film, The Meg, and is based on the 1999 novel, The Trench.
In the movie, Jason Statham portrays the lead character, Jonas Taylor, who leads a research team on a dive into the sea while trying to escape prehistoric sharks.
The Shanghai International Film Festival finally kicked off on Friday after the previous three years of events were canceled due to the pandemic. 
Warner Bros. Pictures released a new trailer for Meg 2: The Trench, which features Jason Statham and Wu Jing teaming up to lead a research team on a dive to the deepest part of the ocean. However, their journey is complicated by a mysterious mining operation.
The upcoming thriller also features original stars from The Meg, such as Sophia Cai and Page Kennedy, alongside Sergio Peris-Mencheta, Skyler Samuels, and Cliff Curtis. The film will hit theaters on August 4.