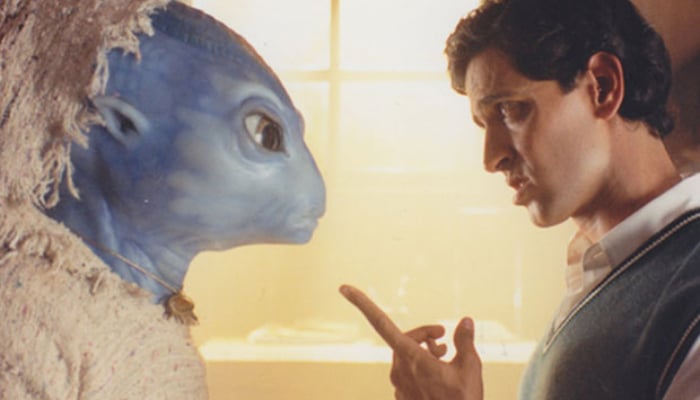 Hrithik Roshan's one of the most popular films Koi Mil Gaya has completed its 20th year; on this special occasion, the film is setting off to re-release in India on August 4.
The exhibitors, PVR Inox and director Rakesh Roshan, will jointly release Koi Mil Gaya in 30 cities in India to celebrate its 20 years.
In conversation with Pinkvilla, Rakesh expressed his excitement over this plan and also revealed the aim behind the re-release of his son's film in cinemas.
"The team at PVR Inox reached out to us to celebrate 20 years of Koi Mil Gaya. I was very happy to know of their plans and we have jointly decided to re-release the film on August 4th across 30 cities in India."
"The idea is to relive the nostalgia of the film and re-release it in PVR Inox cinemas. We hope the re-release marks to be a family outing with parents taking their kids to cinema halls and introducing the new generation to Jaadoo, while the parents reminisce memories of watching the film 20 years ago."
The Krrish director further stated: "We set out to make Koi Mil Gaya as a children's film that would be enjoyed by the kids and also entertain their families."
"It was a risk I was taking as a filmmaker introducing a sci-fi film with an alien, but the audience response was my biggest reward. It was satisfying and strengthened my belief as a filmmaker to keep making films on different genres, storylines and keep experimenting."
Koi Mil Gaya was a sci-fi film starring Hrithik Roshan, Preity Zinta, Rekha, Johnny Lever, Prem Chopra, Rajat Bedi and others. The plot line of the movie revolves around a mentally disabled boy named Rohit, who becomes friends with an alien.