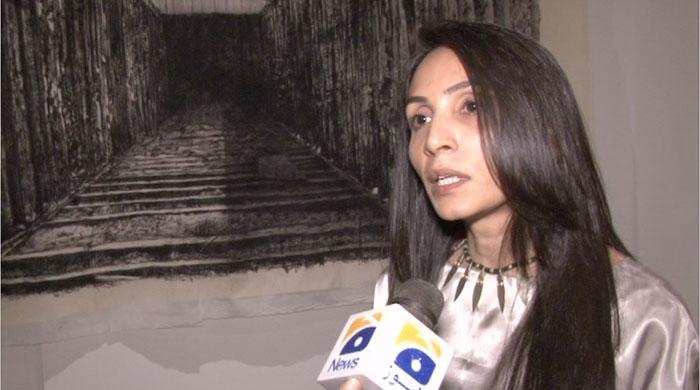 Omer Wasim & Saira Sheikh's first project as an artist duo recently opened at Canvas Gallery, Karachi.
Their project attempts to politicise aesthetics, and radically reconfigure, re-articulate, and disrupt existing and complacent modes of critical engagement and artistic production by casting a retrospective glance at the present.
Omer Wasim, who has a BFA in Interdisciplinary Sculpture and an MA in Critical Studies, says their work mimics museum display and employs similar vocabulary that is used to perpetuate history.
Saira Sheikh, who holds a BFA in Miniature Painting from the National College of Arts and an EdM in Art and Art Education, says their collaborative work highlights the disparity between the lifestyles of the privileged class and their chowkidaars and guards using a fictional narrative based on security concerns.
Both visual artists have been practicing together for a while and currently teach in the Liberal Arts programme at the Indus Valley School of Art and Architecture.