This Saturday, March 25 people in 7,000 cities across more than 170 countries switched off their lights from 8:30-9:30pm to mark Earth Hour 2017 and participate in World Wildlife Fund's (WWF) global campaign to show their commitment to the planet.
But the event is more than just turning off our lights to take part in a global movement. It is also more than just talking about climate change and a multitude of other environmental problems plaguing the planet we call our home.
On Saturday, when all major monuments around the world will go dark and when we will turn off all non-essential lights for Earth Hour, our aim should be to pledge to educate ourselves, our families and friends, our communities and whoever we can reach out to, about the critical environmental issues confronting the planet. By turning up the dark, our goal should be to take concrete – no matter how small – steps to reduce our environmental footprint and leave the world a better place for our next generations from how we found it.
This is what the Earth Hour, a movement started by WWF as a lights-off event in Sydney, Australia 10 years ago, seeks to achieve.
Why is Earth Hour more important than ever before?
The need to raise awareness about climate change, habitat and environment degradation, species loss and resource shortage has never been greater.
According to WWF Living Planet Report 2016, species populations of vertebrate animals have decreased in abundance by 58 percent between 1970 and 2012. The most common threat? Loss and degradation of habitat, accelerated by human impact on the environment. By 2012, the biocapacity equivalent of 1.6 earths was needed to provide the natural resources and services humans consumed in that year.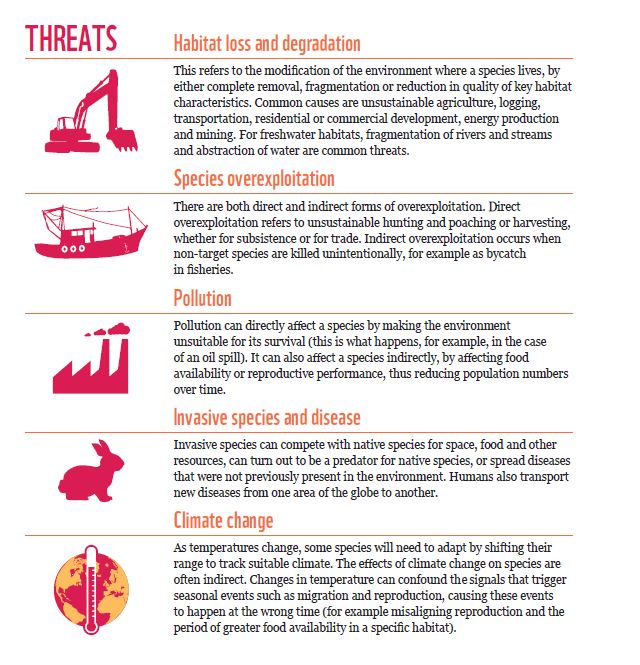 UNICEF has already warned of extreme water shortages for 600 million children worldwide by 2040.
The situation is even graver for the developing world. Pakistan is now the seventh most vulnerable country to impacts of climate change. The federal government estimated in 2015 Pakistan's economy had suffered $20 billion losses due to the changing weather patterns.
However, in light of the critical importance of environmental issues, the Senate earlier this month passed the Pakistan Climate Change Bill 2017, making Pakistan the fifth country in the world to adopt comprehensive legislation on the issue.
What is WWF-Pakistan doing for Earth Hour 2017?
WWF-Pakistan will be celebrating Earth Hour on March 25 in Lahore (Emporium Mall), Karachi (Frere Hall), Islamabad (National Assembly) and Sukkur (WWF's field office).
This Earth Hour, WWF-Pakistan has pointed out three simple actions that we should pledge to adopt as part of our lifestyle.
- Switch off extra lights, because this not only saves power but helps conserve water as well.
- Plant an indigenous tree. Avoid exotic species which don't help our ecosystem. Indigenous species are attuned to our soil type, help clean our air and provide a home to our bird species.
- Say no to plastic bags. Plastics are a major chunk of our solid waste and pose a threat to our wildlife as well.
Hammad Naqi Khan, Director General WWF-Pakistan, believes it is high time everyone stepped up to tackle climate change.
"No matter how people perceive climate change, the phenomenon is real – we are experiencing an array of environmental shifts, such as infrequent weather events, untimely glacial melt, glacial lake outbursts floods (GLOFs) and changes in animal and bird migration patterns, highlighting irrefutable linkages to climate change taking place in full effect.
"I am optimistic about the momentous achievement of the world community in shaping a global agreement in Paris 2015 at the 21st Conference of the Parties held under the United Nations Framework Convention on Climate Change (COP21) which called for a global alliance against the growth of greenhouse gases. The objectives we achieved at COP21 were a result of our collective ambition towards a better future, and now it is imperative upon us to galvanise governments to start singing from the same hymn sheet as the rest of the world to fight against climate change."
Digital media campaign for Earth Hour
On March 15, WWF-Pakistan launched its digital media campaign for Earth Hour in Karachi, which was attended by the organisation's goodwill ambassadors: actors Adnan Malik, Anoushey Ashraf and Khalid Malik.
WWF-Pakistan's digital media team informed Geo.TV that the digital awareness campaign seeks to highlight the importance of climate change awareness in Pakistan and how every small action counts.
The NGO has taken on board individual members, goodwill ambassadors and organisations so they can donate their digital feeds to help spread the message.
Speaking exclusively to Geo.TV, WWF-Pakistan's senior manager Marketing and Communications Asma Ezdi stressed the role of digital media as a powerful tool to create awareness about environmental issues critical to Pakistan.
"The response to such digital awareness campaigns, like the Earth Hour, has been positive. It has sensitised the general public towards the cause and intrigued them to the point that they proactively ask follow-up questions on the shared content and report violations they see around them," she said.
"The support of our goodwill ambassadors, opinion leaders and organisations like Patari, CFX, PlanX and Plan9 also help strengthen digital outreach, resulting in practical steps – be it individual commitment to make a small lifestyle change to citizens vigilantly reporting illegal wildlife trade," she noted.