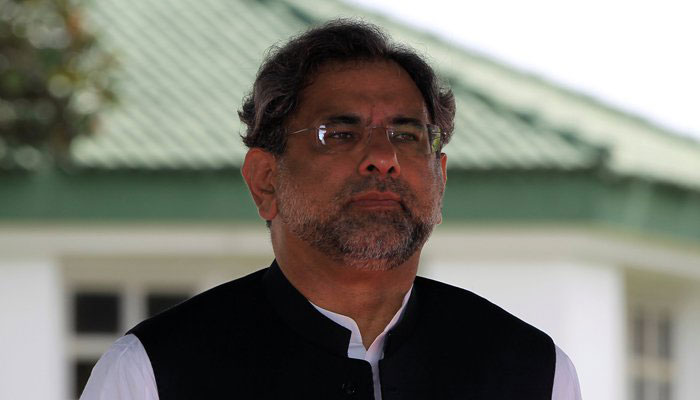 ISLAMABAD: Prime Minister Shahid Khaqan Abbasi on Tuesday said Pakistan remained fully committed to maintain good order at sea and was always ready to cooperate on maritime issues of global concern.
Addressing the inaugural session of 13th meeting of Head of Coast Guard Agencies Meeting (HACGAM), the Prime Minister said the dependence of global economy on oceans continued to increase and the safety and security of maritime resources and sea lines of communication had become more important.
The Prime Minister said the role of Pakistan Maritime Security Agency (PMSA) as the country's sole maritime law enforcement agency remained vital and was mandated to enforce national and international laws, agreements and conventions in the maritime zone of Pakistan.
He said the government had equipped PMSA with potent sea-going platforms as well as aircraft fully functioning at coastal bases.
Prime Minister Abbasi said the government was aware to respond to the emerging maritime challenges, but there was a need to commit more resources to enhance its capacity to smoothly perform these tasks.
He said the efforts included wide-ranging maritime initiatives, continued participation of command in multinational task forces of 150 and 151 and regular hosting of AMAN series of exercises, which were a clear manifestation of the government's focus and attention on maritime affairs.
He said participation in maritime assistance, disaster relief efforts in Indonesia, Maldives and Sri Lanka and evacuation of foreign nationals from war-stricken areas of Yemen was a reflection of capabilities of Pakistan's naval forces.
HACGAM spearheaded by Japanese Maritime Guards had become a vibrant forum to synergize the efforts of Asian coast guard and maritime security and safety agencies, and provided a platform to enable its members share experiences over wide-ranging maritime issues, he said.
He also complimented the Japanese Coast Guards for taking the lead in institutionalizing this forum.
PM Abbasi said oceans had always been the highways for the world for prosperity and remained an unquestioned most economical medium for trade and transportation.
He mentioned that after the events of 9/11, concerns for security had accentuated both for land as well as the sea. Due to greater interdependencies, the oceans' disturbance in any part resulted in ripple effect across the globe.
He said in the maritime domain, issues including terrorism, piracy, illegal trafficking of drugs and weapons, human trafficking, illegal fishing, environmental degradation of ocean ecosystem had become a concern for every state.
The Prime Minister said due to vastness of oceans, the maritime challenges could not be addressed by a single nation, thus cooperation to mitigate these challenges had become a matter of compulsion rather than choice.
He said nations had come together by instituting various regimes and legal instruments to promote peaceful uses of seas, equitable and efficient usage of resources and preservation of marine environment.
He said these principles were also enshrined in the UN Convention of Law of the Seas which called upon all states and their law enforcement entities to act and operate in unison.
The Prime Minister said in Pakistan's case, more than 95 percent of the trade was dependant on sea, thus sea lines of communication remained a national lifeline.
He expressed confidence that all the organizations present at the meeting would cooperate to address maritime challenges of maritime security and the deliberations made at this forum would be mutually beneficial in pursuit of shared objective of maritime security.
Director General PMSA Rear Admiral Jamil Akhtar briefed the audience about the features of HACGAM and said the forum was significant in bringing together various Asian Coast Guards and Maritime Security and Safety Agencies for sharing their experiences and discussing issues relating to law and order at sea and common good of people in the region.