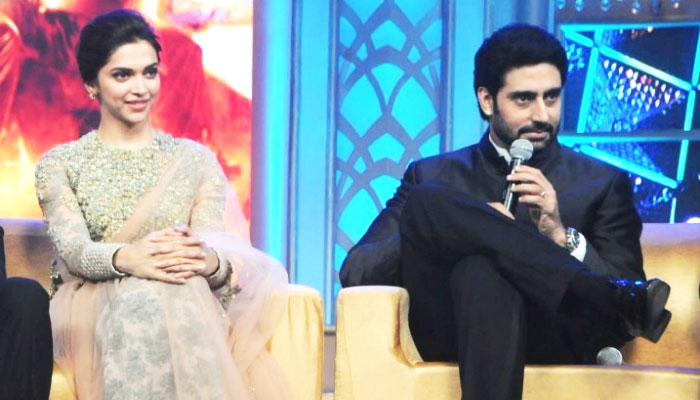 Deepika Padukone and Abhishek Bachchan will be seen together in Sanjay Leela Bhansali's next project, a biopic on lyricist-poet Sahir Ludhianvi, reported The Quint.

Bhansali's upcoming movie, Padmavati, is slated to be released on December 1. 

Deepika will be seen playing poet Amrita Pritam while Abhishek will play Ludhianvi. 
Reportedly, the role offered to Deepika was first offered to Priyanka Chopra, who declined the offer for reasons unknown. 
"Abhishek has begun preparing for his Sahir biopic . He will begin rigorous interaction with Sanjay Bhansali after Padmavati releases. But his groundwork on Sahir has begun in right earnest. He is regularly listening to the immortal repertoire of Sahir's lyrics from Guru Dutt's Pyasa to Yash Chopra's Trishul," said a source.
"Abhishek's father had the good fortune to interact with Sahir when he worked in Kabhi Kabhie and Trishul. So Bachchan Saab is able to provide plenty of invaluable inputs to Abhishek's preparation."

This will be Deepika's fourth historical epic with the celebrated Bhansali. The movie will be produced by Bhansali and directed by debutant Jasmeet Reen.