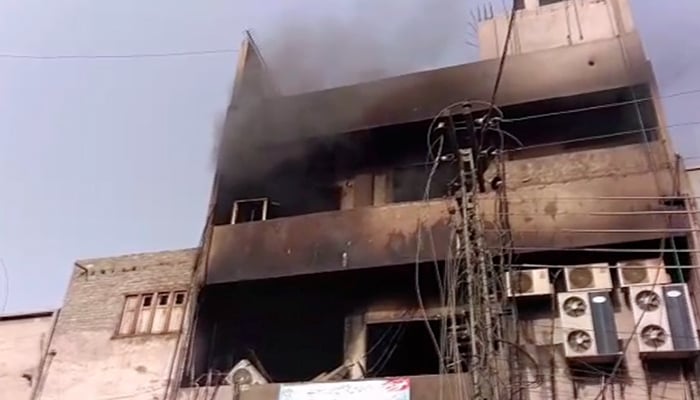 MULTAN: Fire erupted for the second time in two days in a departmental store in Cantonment area of the city Sunday morning.
According to the district emergency officer, the store still had items that could have ignited the inferno. However, the exact reason behind the incident had not been ascertained till this report was filed.
Rescue teams were present at the site while fire tenders managed to douse the blaze.
Two days ago, a short circuit caused fire to erupt in the four-storey departmental store, which was doused after 16 hours.
Over a dozen fire tenders tried to put out the inferno, while the army personnel were also present at the site.
The cooling process was under way when the second incident occurred. No loss of life was reported in any of the two incidents.
In a similar incident in February, a customer and a shopkeeper were burnt to death when shops caught fire in Faisalabad's Tata Bazaar.
Rescue officials said that a transformer in the market blew up, after which a shop adjacent to it caught fire. The fire then spread and quickly engulfed a number of shops.
Over 10 fire tenders managed to extinguish the fire after 2.5 hours, rescue officials said.
Locals added that a complaint regarding the "faulty" transformer had been made with the Faisalabad Electric Supply Company but no action was taken.
They blamed the power supply company for the incident and demanded action against those responsible.