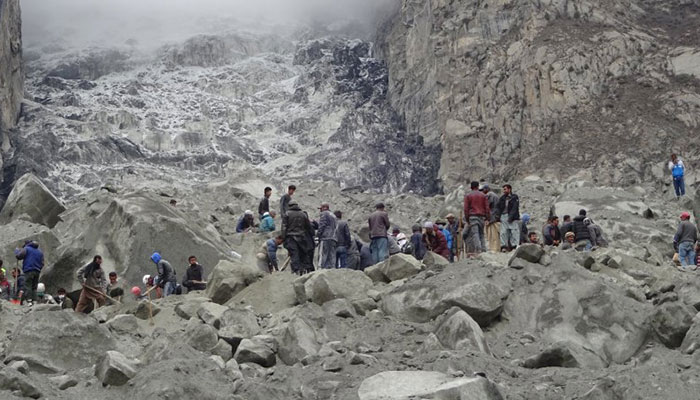 The bodies of three tourists missing after a landslide in Hunza have been recovered, rescue officials informed on Thursday morning. 
A total of five tourists had been buried under an avalanche near Karimabad's Ultar Glacier on Monday. 
Locals with the assistance of rescue officials had managed to rescue two injured tourists — both locals — later but three others remained missing.
 An operation to rescue them had been under way for the past few days. However, rescuers failed to retrieve the missing tourists in time.
Gilgit Commissioner Usman Ahmed informed that the deceased include two people from Hunza and one from Lahore. The bodies were shifted to the Ultar Meadows Hospital. 

Personnel of the army and Gilgit-Baltistan police were assisting local volunteers in the rescue operation. 
The landslide had also severed road links in the area after which the army cleared the way with the help of bulldozers.