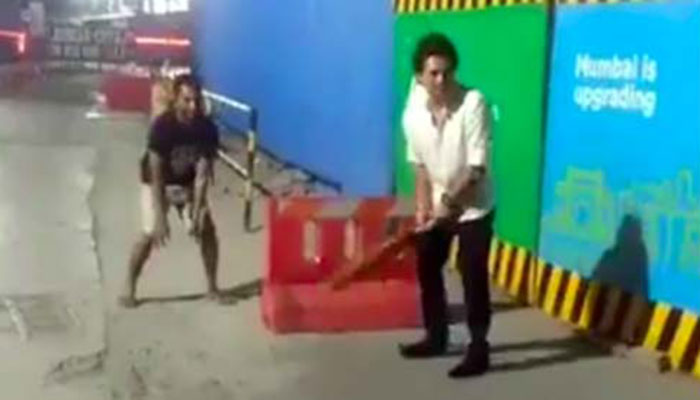 A few lucky fans were left shocked and in awe when Indian batting legend Sachin Tendulkar joined them to play street cricket in Mumbai.
A video of the 'Little Master' hitting a few balls near a construction site in a Mumbai neighbourhood quickly went viral on social media, as nostalgic fans recalled the cricket-playing days of the maestro.
The 44-year old was driving when he passed by a game of cricket in the street. His friends reportedly dared him to get out of the car and join the fans in hitting some shots. Tendulkar accepted the challenge and the result was an unforgettable evening for the stunned locals who flocked to him for selfies.
Tendulkar, considered the greatest-ever cricketer in cricket-crazy India, retired from international cricket in 2013. He has had an 'icon' role with the Mumbai Indians in the Indian Premier League in recent years.