The Pakistan Tehreek-e-Insaf claims it has enough support to form the government in Punjab, which means one of the topmost priorities on Imran Khan's to-do-list is to name the next chief minister of the province. For the job, several names are being tossed around.

Geo.tv lists down the most prominent contenders:
Raja Yassir H. Sarfraz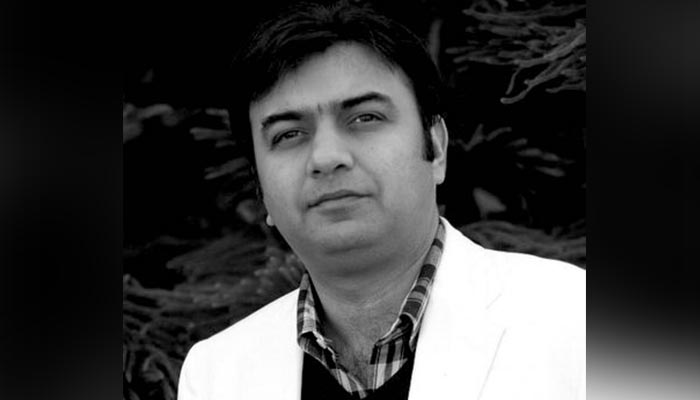 Sarfraz belongs to a well-known family of Chakwal, Punjab. His grandfather was famous for donating his private land, soon after partition, to set up the first college in Punjab. The 46-year-old completed his education from Lahore-based Aitchison College in 1991 and left to pursue a Bachelors in Science from the University of Florida in the United States.
He joined the Pakistan Tehreek-e-Insaf (PTI) in 2013 and contested his first general election from a national assembly constituency in Chakwal. He lost in 2013. But won this year from PP-21 (Chakwal) with over 70,000 votes.
Sarfraz is also the chairman of the Noble House School System in his hometown.
Abdul Aleem Khan
Khan, 46, is more prominently known as a businessman in Lahore, Punjab. Born and raised in the city, he completed his graduation from the Government College Lahore in 1992, before taking up real estate work. He got his first break in the political circles when he was first elected to the provincial assembly in a by-election in 2003, and thereafter served as the minister of information technology till 2007, under the chief ministership of Chaudhry Pervaiz Elahi.
On July 25, he contested from a national assembly and a provincial assembly constituency in Lahore. He was able to secure PP-158 (Lahore) with over 52,000 votes. He is currently the top contender for the job, due to his past experiences and close proximity to the chief of the Pakistan Tehreek-e-Insaf. But what could dim his chances is the probe taken up by the National Accountability Bureau into his off-shore companies and housing society.
Mian Aslam Iqbal
Iqbal is a low-key politician. Yet, in recent days his name has been thrust forward as the most non-controversial man for the job. This is Iqbal's third win in the provincial elections of Punjab. He first bagged a constituency in Lahore in 2002 and served with Aleem Khan in the provincial cabinet as the minister of tourism. Just before the 2013 polls, he switched from the Pakistan Muslim League- Q to the PTI and won again. This election, he walked off with the provincial constituency, PP-151 (Lahore).
Dr Yasmin Raashid
Raashid is the only woman in the race for the vacancy. A gynaecologist by profession, she has contested three elections since 2013. She lost all three and yet left an indelible mark on the electorate of Lahore. In 2010, she joined the somewhat struggling Pakistan Tehreek-e-Insaf (PTI) and has since been a loyalist of Imran Khan. In 2013, the 68-year-old conducted formidable and tireless hustings, moving door to door, in a stronghold constituency of former Prime Minister Nawaz Sharif. Later, in 2017, she was in the fray again this time against Sharif's wife. Finally, in 2018, she was awarded a ticket for NA-125 (Lahore) but was defeated by over 15,000 votes by the Pakistan Muslim League-N candidate.
For now, she has been named on a seat reserved for women in the Punjab Assembly, which could lead to her elevation to the chief minister position.
Fawad Hussain Chaudhry
Chaudhry is one of PTI's most adamant and vehement spokesperson. A lawyer by profession and the son of a former Lahore High Court chief justice, Chaudhry has been trying his political luck since 2002, but with little success. During which he changed several political platforms and finally ended up joining the PTI in 2016.
On July 25, he broke the curse and bagged NA-67 (Jhelum) with over 90,000 votes and PP-27 (Jhelum).
Mian Mahmoodur Rasheed
Another Lahore resident, Rasheed was the leader of the opposition in Punjab Assembly from 2013 to 2018. But that wasn't his first time in office. A seasoned politician, the 64-year-old made his initial political debut from the Islami Jamhoori Ittehad in 1988. He returned to the provincial assembly in 1990 and then 2013. Last month, in the general election, he secured PP-160 (Lahore) with over 63,000 votes.
Hasnain Bahadur Dreshak
Born in Lahore, Dreshak's family has an influential footprint in Rajanpur, Punjab. The Dreshaks walked home with several provincial seats in the July election. Hasnain Bahadur Dreshak completed a B.Sc in Engineering in 1996. He was first elected to the provincial assembly in 2002 and served as a member of Pervez Elahi's cabinet from 2002-2007 as finance minister. His father, Sardar Nasrullah Khan Dreshak has been elected to the Punjab assembly four times and twice to the parliament.
Although the Dreshaks joined the PTI this year, Hasnain was awarded a ticket for PP-294 (Rajanpur) from where he won with over 40,000 votes.  
Major (r) Tahir Sadiq
A retired military officer, Sadiq belongs to Attock, Punjab. He is also said to have family ties with Chaudhry Pervaiz Elahi, the former chief minister of Punjab, who is rumoured to be anointed the speaker of the Punjab Assembly this time. He has won two national assembly constituencies – NA-55 and NA-56 in Attock – and PP-3 (Attock). However, Sadiq is a new entrant who joined the PTI only last year.
Muhammad Sibtain Khan
Khan could be that dark horse that wins the race. He is from PTI chief, Imran Khan's hometown, Mianwali. The 60-year-old has ample experience to back up his candidacy for the slot of chief minister Punjab. He has already served in the provincial cabinet twice, in 1990 and again in 2003 under Elahi, who made him the minister of mines and minerals.
On July 25, he was re-elected from the provincial assembly constituency, PP-88 (Mianwali) with over 55,000 votes.
Murad Raas
Raas is a former Aitchisonian. Born in Gujrat, he completed his BBA in Finance from the Eastern Kentucky University, USA, in 1993. Later, he obtained an honorary PhD in Business Administration also from the United States. 
His first stint as a lawmaker began in 2013, when he picked up a provincial assembly constituency in Lahore. He again won from Lahore, this time from PP-159, on July 25 with 55,184 votes.