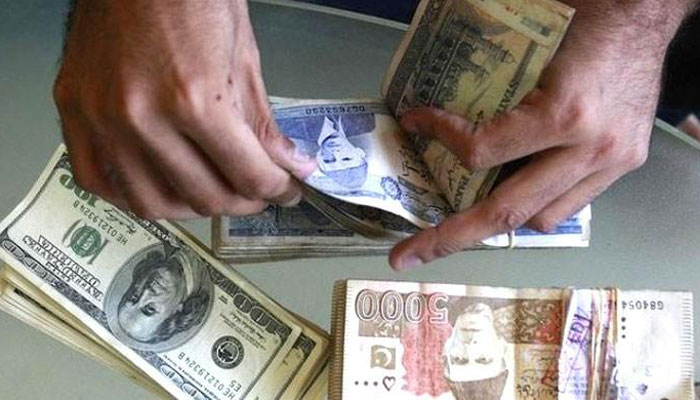 ISLAMABAD: The joint investigation team (JIT) probing a fake accounts scam sought record of 34 companies owned by the country's bigwigs from the anti-corruption watchdog if their matters have been into probe at any stage since 2008.
The latest move may give fake accounts case, involving a big scam of estimated Rs50 billion, a new direction by exposing some key individuals and entities allegedly involved in this dirty business of money laundering in the coming weeks.
The fake accounts JIT is also in process of fetching data of 210 companies whose net assets are said to be worth over Rs500 billion, officials said.
"The JIT sought details of cases of M/s Zardari Group Pvt Ltd, M/s Land Marks, Bahria Town Karachi Project and Zain Malik, M/s Karim Khani and Bros, M/s Ashraf D Baloch Company, M/s Sher Mugheri & Company, M/s Alfa Zulu Company, M/s Waseem Builders, M/s Ruby Builders and Developers Ltd, M/s Ruby Rubicon Ltd, M/s Princeton Builders Ltd, M/s Qasis Drilling Corporation, M/s Pak Oasis Pvt Ltd, M/s Sky Pak Holding Ltd, M/s Rising Star Holding, M/s Sujawal Agro Farms Ltd, M/s Tando Allah Yar Sugar Mills Pvt Ltd, M/s Omni Pvt Ltd, M/s Agro Farms Thatta, Haji Mureed Akbar, M/s A-One International, M/s Lucky International, M/s Logistic Trading, M/s Iqbal Metals, M/s Royal International, M/s Umair Associates, M/s Nasser Abdullah Lootha, M/s Ansari Sugar Mills, M/s Omni Polymer Packages Pvt Ltd, M/s Pak Ehtanol Pvt Ltd and M/s Chamber Sugar Mills from the National Accountability Bureau (NAB), if it is probing any case related to these companies," revealed the JIT's maiden 30-page report submitted to the Supreme Court of Pakistan.
The names of 96 persons, including former president Asif Ali Zardari and his sister MPA Faryal Talpur, connected to this case have been put on the Provisional National Immigration List (PNIL) and the Exit Control List (ECL). Among the main accused whose names have been placed on PNIL and ECL are Abbas Afridi, Qudoos Chachar, Siddiq Adamjee, Siraj Sommorow, Nadeem Bhutto, Younis Butt, Farah Deeba, Mustafa Memon and Nadeem Mandvi Wala.
"Apart from the Omni Group owned by AG Majeed and his family, major depositors and debtors include Zain Malik, Zardari Group, Arif Habib, Parthenon Pvt Ltd, Ghulam Qadir and contractors/builders including Bahria Town, Mustafa Memon, government contractors including Ashraf D Baloch Pvt Ltd and Sher Mugheri. During investigation additional hundreds of persons and companies have come to the fore as depositors and beneficiaries of these accounts. The role of government contractors, D Baloch and Sher Mugheri in particular need probe in relation to award and execution of government contracts. The chief secretary Sindh has been requested to provide details of all contracts awarded by the works department," read the JIT report prepared by Ehsan Sadiq.
The JIT in its report also available with Geo News sought help of Securities & Exchange Commission of Pakistan, State Bank of Pakistan, National Database and Registration Authority, Federal Bureau of Revenue, National Accountability Bureau and other departments to obtain details of 334 individuals and 210 companies and its directors, employees and clients to further probe the case.
Officials associated with the investigation revealed a day earlier that the JIT intensified probe into KAM Crown International Trading Company's accounts and found secrets of individuals and companies which allegedly credited/un-credited around Rs27 billion from 2013 to 2015. Confidential statements of Habib Bank AG Zurich UAE account (A/c #02010420311105452842) and Emirates NBD (A/C # 101490917001) exclusively obtained by Geo News revealed more than 500 transactions worth around Rs27 billion in Dubai. The UAE-based private company is allegedly owned by the Majeed family.
Two different accounts maintained by the said company witnessed transactions worth around Rs27 billion from 2013-14 to 2014-15. Transactions were made with Ali and Sons who obtained AED10 million, while Hopeway General Trading credited AED8.7 million on May 12, 2014 and April 6, 2014.
Azhar Technical Contracting credited with AED 21 million on April 15, 2014; Tanveer Mansoor Trading with AED12mn on April 5, 2014; Qaisar Ali Khan with AED 7 million; Saleh Alzarooni with AED 13 million; Fareeda Khan with AED 3 million, Alfutaim Motors with AED 3 million; ADCB with Mrs Nazli Majeed got AED 3 million; Obaid Jatoi's hotel payment of AED7 million to Manfred Schreiber London, Barlas General Trading was credited AED3 million by KAM Company on June 2, 2014. A transaction on December 30, 2014, showed that a sum of AED 0.38 million paid to Trimeta Real Estate (brokerage for Villa E-97 Abdul Ghani Majeed), Zulfiqar Wajid Hassan, son of Wajid Shamsul Hassan, Pakistan's ex-envoy to London, also allegedly received AED 1.52 million through multiple transactions in January 2015.
An estimated AED 1 million were transferred to Manazel Specialist Real Estate towards Villa D-3D424 (Agha Shershah) Abu Dhabi in February 2015 from these accounts, revealed the report. The company transferred USD100,000 to SDMI Kannangara of Sri Lanka, AED0.8mn to Nanki International India and EUR2, 848 to Nelson Kitiya Kenya through multiple transactions in years 2014 and 2015. The company also credited around EUR28, 000 into accounts of Hotel Scribe Paris for Khawaja Anver Majeed and his family. The company had closing balance of AED 87 million by end of 2014 while AED 1.86 million by end of 2013. The company also credited USD16, 500 to Conch Nuras Hong Kong and $41,125.98 to Kung Long Hong Kong in 2014, the statement of the company read.
Among other beneficiaries are Al-Barq Electronics Trading Company, Galaxy Hero International Cargo, Conpact Electronics Trading Company, Asif Nawab, Shahbaz Noor Trading, Agha Shershah of Center Academy London, Aslam, Tempo Global, Arif Khan, Asif Nawab, Conch Nuras Hong Kong, Christopher Hide Ltd, Fakharuddin Properties, Arrow Express Packing and Shipping and Al-Tawarak Building. Transaction was also made to Muavia Waqar Pairis on behalf of Abdul Ghani Majeed worth AED 3.6 million on April 27, 2015. EKO Green Power Limited UK credited AED 0.3 million and Khushi Trading Company and Yansoon Service were given AED 0.9 million, Fatima Ltd and Zeeshan and Axor Gold Trading were paid AED 2 million and Ashfaq Leghari and Naushad Alam received AED 0.1 million.