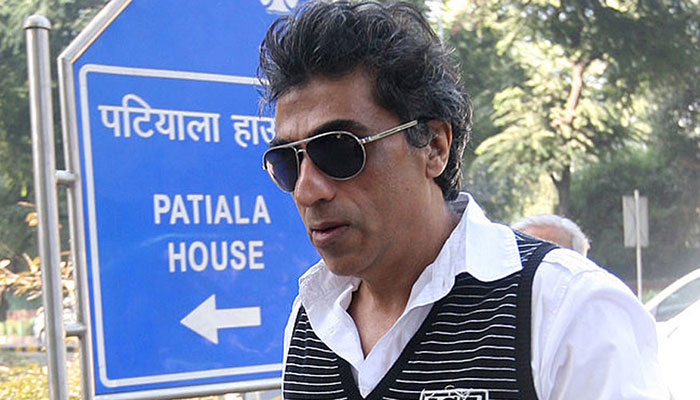 A 21-year-old aspiring actress has accused producer Karim Morani of raping and blackmailing her.

Morani best known for Chennai Express, Ra One and Happy New Year becomes the latest name in Bollywood to be accused of sexual harassment after allegations against writer Varun Grover, actor Alok Nath and singer Abhijeet Bhattacharya surfced earlier this week.
In an interview with Republic, the aspiring actress recounted her ordeal and said the producer raped her and sexually exploited her by threatening to post the same on social media.
"Morani came home around 7pm with a bottle of wine. I didn't drink but he forced me to drink. Next thing I know, I wake up at 4am. I was numb and shocked. Physically and mentally, I was in a state of shock. Karim was not there. I saw there were marks on my body when I woke up," she recounted.
"I found the courage and called him next day. I confronted him and asked him - what did you do to me? I told him I'd call his wife and brother. He just laughed over the phone. Can't forget that laughter. I felt helpless. I was 21," the actress continued.
She revealed that later Morani started blackmailing her by saying, "I'll get you killed by the underworld."
She further said that Morani allegedly harassed her several times afterward using her pictures as a ploy.
"The after effects were that I stopped talking to people, stopped working, became a recluse. It wasn't just one time. He came over a couple of times more. It was September 12, 2015, and he calls me and says I want you to come here. I was scared he'd circulate my nude pictures to family. He sneaked me into the room. He didn't even let me leave," she said.
She further said later in 2015, Morani called her to Hyderabad Ramoji Film City during the shoot of Dilwale. When she said she couldn't come, Morani threatened her to circulate her pictures.
"He calls me and says I want you to come over here. I said I cannot as I had my family over. He threatened me that he would circulate the pictures and send it to my family. I lied and had to go for a day and I went. He did not let me get out of the room and sneaked me in. It was on the top floor and the rooms were not aligned, it was always like zig zag. He told me the opposite side was Shah Rukh (Khan) and the other side was Varun Dhawan and there was Rohit Shetty on the other side."
The woman also questioned "How could people like Shah Rukh Khan work with him?" adding "How can such an icon work support a man like this."
"Nobody spoke out about me or backed me up. How can top actors like SRK work with him?"