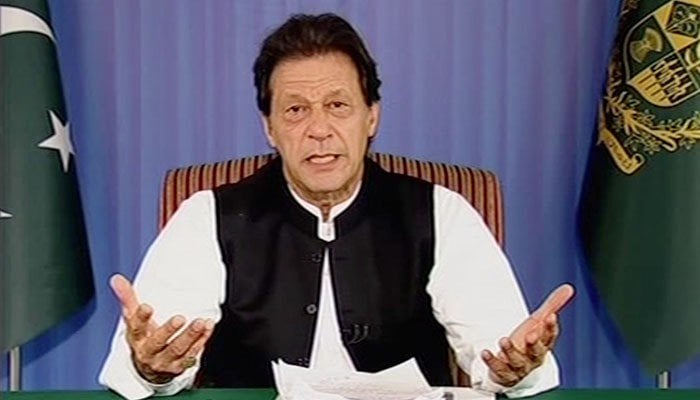 ISLAMABAD: Prime Minister Imran Khan on Friday said that the condition of Muslims in today's India only goes to prove that the demand for a separate homeland was justified.

The prime minister, addressing Baloch students in the capital, said this while emphasising the need for nation-building.
"The way Muslims are treated today in India has made people realise now why Pakistan was born," he said.
Speaking about the fight against terrorism, the premier said that Pakistan will never fight someone else's war nor succumb to pressure.
He added that he had always opposed war as a solution to the Afghanistan issue.
Commenting on the recent letter by US President Donald Trump to Pakistan, the prime minister said that those who used to ask Pakistan to 'do more' are now asking it to help them establish peace in Afghanistan through talks.
PM Imran in an interview on Thursday with Washington Post reiterated the same and said Pakistan will not be treated like anyone's hire gun.
Responding to a question regarding his vision for Pakistan's relationship with the US, PM Imran said, "I would never want to have a relationship where Pakistan is treated like a hired gun — given money to fight someone else's war. We should never put ourselves in this position again. It not only cost us human lives, devastation of our tribal areas, but it also cost us our dignity. We would like a proper relationship with the US."