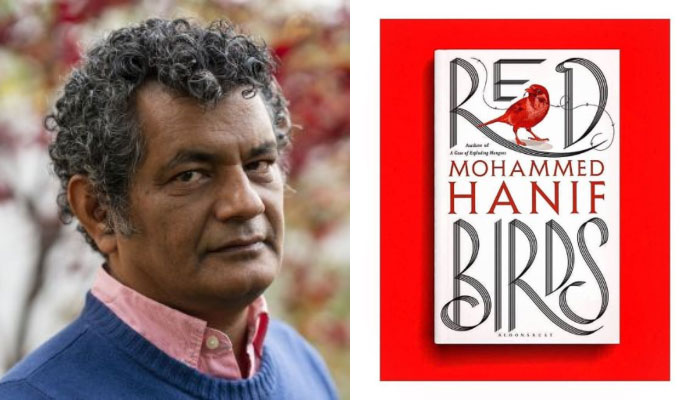 Mohammed Hanif's novel Red Birds has been longlisted for the Rathbones Folio Prize 2019.
Released in 2018, Red Birds is a satire of American foreign policy and tells about American intervention in the Muslim world.
Hanif's first novel, A Case of Exploding Mangoes was longlisted for the Man Booker Prize, shortlisted for the Guardian First Book Award and won the Commonwealth Writers' Prize for Best First Novel. His second novel, Our Lady of Alice Bhatti was shortlisted for the 2012 Wellcome Prize.
Hanif will be competing with 19 others for a place on the shortlist which will be announced on April 4. The winner of the £30,000 Rathbones Folio Prize will be announced at a ceremony on May 20.

Rathbones Folio Prize 2019 longlist
Can You Tolerate This? by Ashleigh Young
The Crossway by Guy Stagg 
Francis: A Life in Songs by Ann Wroe
Ghost Trees by Bob Gilbert 
House of Stone by Novuyo Rosa Tshuma
I Am Dynamite! by Sue Prideaux 
Land of the Living by Georgina Harding 
The Library of Ice by Nancy Campbell 
Little by Edward Carey 
Mary Ann Sate, Imbecile by Alice Jolly 
Milkman by Anna Burns
Mothers by Chris Power 
Murmur by Will Eaves 
Normal People by Sally Rooney 
Ordinary People by Diana Evans 
The Perseverance by Raymond Antrobus 
Red Birds by Mohammed Hanif 
There There by Tommy Orange 
Us by Zaffar Kunial 
West by Carys Davies