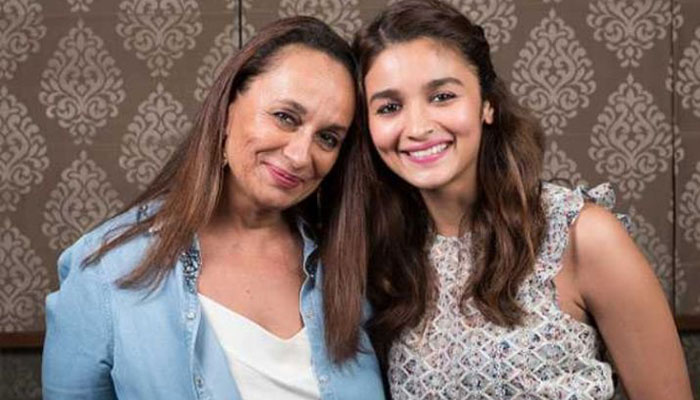 Bollywood actor Alia Bhatt's mother, Soni Razdan, has shared she will be "much happier" living in Pakistan.
A veteran actor herself, Soni is currently busy promoting her upcoming movie "No Fathers in Kashmir". She recently sat down with a candid chat with NavBharatTimes, where she expressed her wish to visit Pakistan.
"When I talk like this, people start calling me 'anti-national' and want to send me to Pakistan. Sometimes I wonder, I should really go to Pakistan. I'll be much happier there. Their food, too, is very good," said the 62-year-old actor, who was seen with Alia in "Raazi".
"Here, people are after me and want to make me run away. However, there are so many people who share the same thoughts as me, and so it hardly makes any difference to me what people have to say about me," she added, hitting back at internet trolls.
Lamenting at the conflict in Indian-occupied Kashmir, Soni also said that the place has "run out of cultural balance."

Her film "No Fathers in Kashmir" also stars Kulbhushan Kharbanda, Anshuman Jha, Zara Webb and Ashvin Kumar, and will hit theatres this Friday.