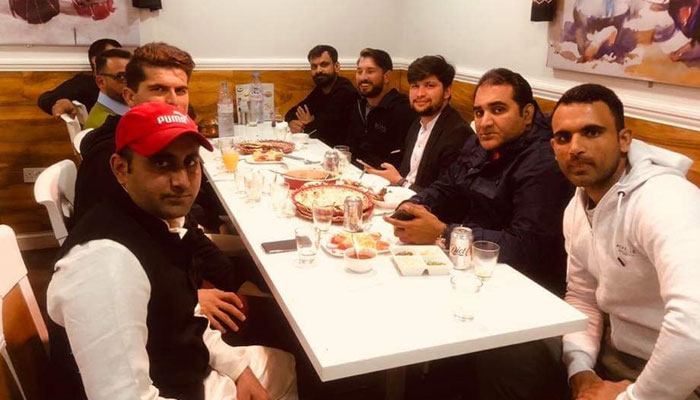 LONDON: Pakistan cricket players were spotted in an East London restaurant by the community members on Wednesday.

The players were seen enjoying food from an Asian food joint in pictures uploaded by fans on social media. The outing came two days before the team is scheduled to play the hosts for the fourth ODI scheduled in Nottingham.
The PCB spokesperson maintained that the players are allowed to meet friends, family and the fans outside in the non-playing days during the tour, adding that the players are always advised to maintain the strict diet as recommended by the team management.
Years back team Pakistan was embroiled in a spot-fixing scandal in the United Kingdom when skipper Salman Butt, Muhammad Asif and Muhammad Aamir was caught by a tabloid taking money to deliver no-balls. All three players served sentence over their role in the incident.
Aamir made a return to the national team while Asif and Butt failed to make a comeback in the national team.