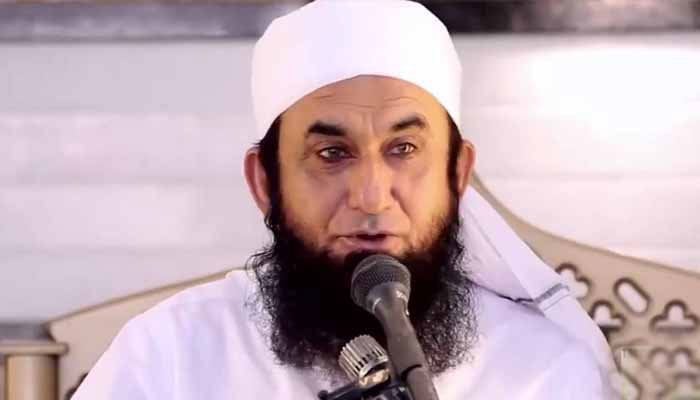 Religious scholar Maulana Tariq Jameel has called for peace between YouTubers Sham Idrees, Ducky Bhai and Zaid Ali after the internet stars were embroiled in a bitter spat.
In a video posted on the scholar's YouTube channel titled, 'Stop Fighting', Maulana Jameel said, "Our society doesn't believe in letting go. We destroy people over very minute disputes."
Shaam Idrees and Ducky Bhai, whose real name is Saad ur Rehman, have been engaged in a feud on YouTube.

The video also shows him meeting Zaid Ali where the two engage in a discussion and the Maulana urges people to forgive and forget.
"We must learn to forgive and forget the mistakes of each other. Those who do not make errors are not humans, regardless of them being considered pious or a cynic; mistakes are a significant part of a human's life," he said, adding that a person cannot counter stubbornness with stubbornness.
"You may not have the knowledge or the wisdom to understand everything, but a lack of manners spoils the entire society," he added.
You can watch the video here: 
Earlier this month, Pakistani-Canadian YouTubers Shaam Idrees and his wife Froggy claimed they were attacked by fellow YouTuber Duck Bhai's fan during a meet-and-greet at a mall in Karachi.
A video shared by Froggy on her YouTube channel showed Shaam screaming and angrily moving towards someone after Froggy had allegedly been punched.
"This time I was punched in my face by a Ducky fan…Screaming someone's name and being their fan is the norm but going out of your way to hurt someone's daughter, wife, sister is only something that those who don't respect their moms and sisters do," Froggy said in the video.
On Twitter, Shaam said he was sorry to all the fans who were pushed around and got hurt. "An individual attacked my wife and this is heartbreaking. Hurting women and children is what we have come down to?"
Ducky Bhai took to Twitter and condemned the incident. "This type of disgusting behaviour should never be tolerated, especially on a woman."