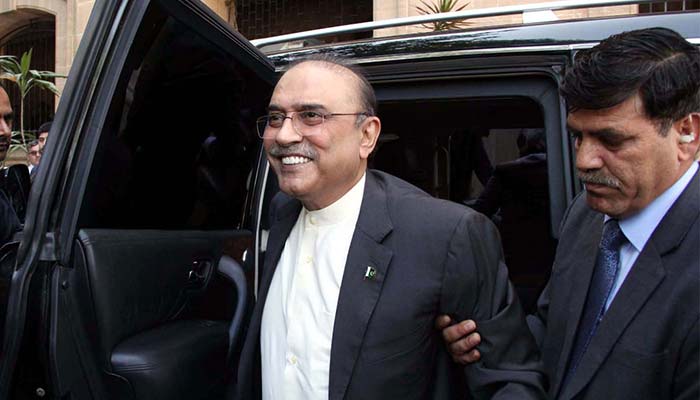 ISLAMABAD: The National Accountability Bureau (NAB) is reiterating its commitment to implement already issued warrants of arrest against former president and Pakistan People's Party (PPP) co-chairman Asif Ali Zardari.

Sources told Geo News on Friday that NAB hopes to get the warrants of arrest implemented by June 10 as the case is fixed before Islamabad High Court where the former president is pleading for his permanent bail.
The accountability bureau insists on getting him arrested on the basis of already issued warrants of arrest, approved by Chairman NAB Justice (retd) Javed Iqbal.
The warrants are part of the record in the accountability court and Islamabad High Court.