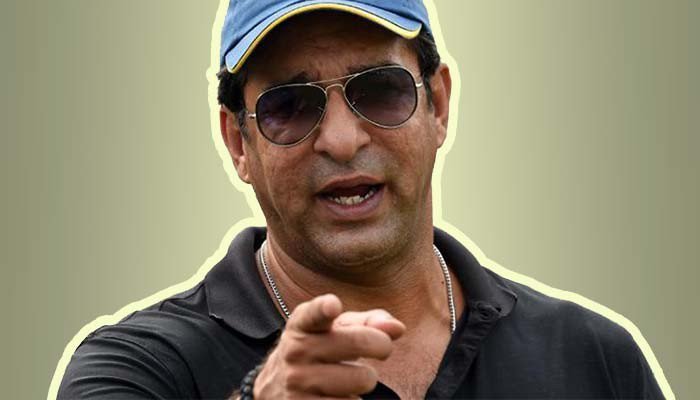 BRISTOL: Pakistan's former captain and "Swing ka Sultan" Wasim Akram has advised team Pakistan not to be complacent against Sri Lanka in their world cup match on Friday at Bristol.

Talking at Geo's program SWING KA SULTAN, Wasim said that although Sri Lanka is inexperienced with batting they still have match winners in the side so Pakistan must not get relaxed about this game.
"I must say that don't take Sri Lanka easy. They've just won a close match. They have some individual match winners. Every game is important. I hope Pakistan team doesn't get relaxed. The way they won the last game it must have boosted their confidence. I just don't want to be over excited and go with controlled aggression," he said.
Wasim added that Pakistan's morale has boosted following its win against England in last game and hoped that Pakistan will continue with the momentum.
He also suggested that Pakistan shouldn't change the winning combination.
"You can't change the winning combination, I think everybody has chipped in well as far as batting is a concern. Even in bowling, you've seen Wahab and Aamir taking wickets at crucial stages and Shadab getting an early breakthrough. The combination seems good. I think the strategy will be chalked out by the team management but it depends on what type of wicket you get," he said.
"We have seen a different type of wicket here. I hope the weather doesn't spoil the game tomorrow. It is good today and I hope it allows cricket tomorrow as well. Their batting is inexperienced but they have some good individual players among themselves," he added.
Replying to a question, the former captain said that the manner in which Pakistan won against England has given new hope to everyone and now fans have high expectations with this team.
"The way Pakistan has played against England has given everyone new hope. Winning against favourites after being outclassed in the first game has boosted everyone. This win was very important for Pakistan team," he said.
Talking about the wicket, Wasim said that he hasn't seen the pitch yet but as it is being said that there are some cracks then I think it would help bowlers get a turn.