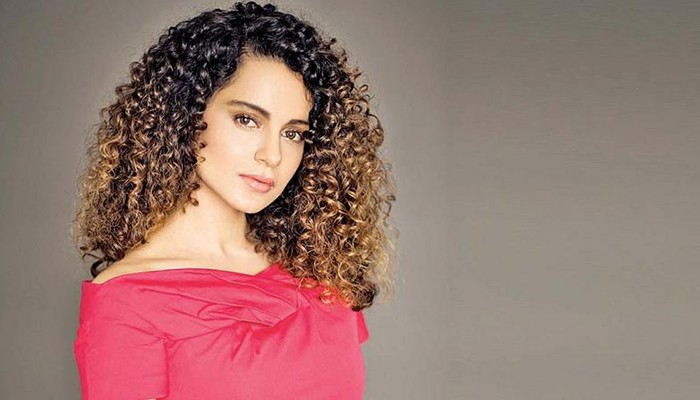 Bollywood actor Kangana Ranaut is in no mood to back off after her spat with a journalist during a launch event for her upcoming film JudgeMentall Hai Kya.
Kangana had become embroiled in another controversy when she had a heated exchange with a journalist where she had accused him of running a smear campaign against her while the journalist had tried to ask her a question. 
The journalist community had then demanded the Queen actor apologise and threatened to ban her.

Responding to the ban imposed on her by the journalists Kangana took to Twitter to give her two cents on the situation. 

In a two-part video message posted on her sister's Twitter account, Kangana thanked the media industry for its firm support and contribution in success and said, "Today, I want to talk about the Indian media. Everywhere there are good people as well as bad people. The media often boosted and inspired me, I have found extremely good friends and guide in the media. They have a major role to play in my success and I am grateful to them."
"I am talking about the media gentlemen who spread false rumours and attack the country's integrity as well as its unity. They pass unpatriotic comments and there is no penalty against them in the Indian constitution," she added. 

Kangana ended the video stating that these journalists have been threatening to ban her and destroy her career but she has a zero-tolerance for anti-national people who mock her patriotic film.

She added that she will not back down no matter what.

On the other hand, Ekta Kapoor whose production house is producing the film JudgeMentall Hai Kya tendered an apology on social media.

"A lot is being reported about the debate that ensued between our film 'JudgeMentall Hai Kya' actor and journalist Justin Rao, at the film's song launch event on July 7, 2019. Unfortunately, the event took an unpleasant turn. While the people involved in it fairly held their own perspectives but because it happened at the event of our film, we, as the producers, would like to apologize and express regret for this untoward incident," Ekta Kapoor said on Instagram. 
She added, "We would like to maintain that our intention was not to disrespect or hurt anyone's sentiments," she wrote in a letter addressed to "whomsoever it may concern."