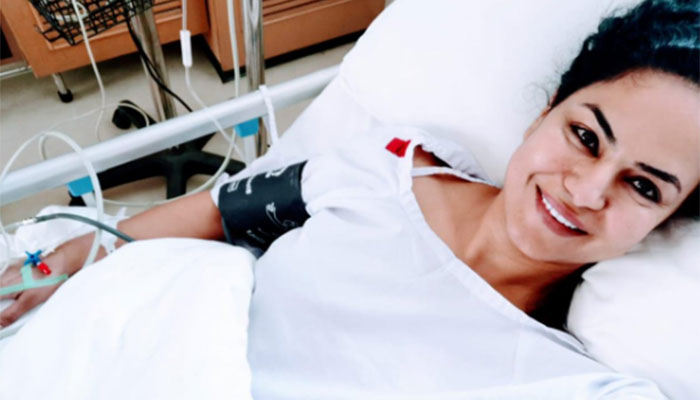 Actress and host Veena Malik recently shared a post revealing the news of her successful breast tumour removal surgery, urging women to take better care of their health.
In a series of Twitter posts, Veena Malik said that she was treated for fibroadeonoma surgery at South City Hospital, Karachi.
She said that her surgery was successful and she was very grateful to the kind assistance she received from her doctor.
"Would take this moment to stress the fact that breast care is REAL be it breast cancer or any other breast disease. Women must take care of themselves. And it shouldn't be considered a taboo. May Allah give us a life full of health and Iman," she tweeted.