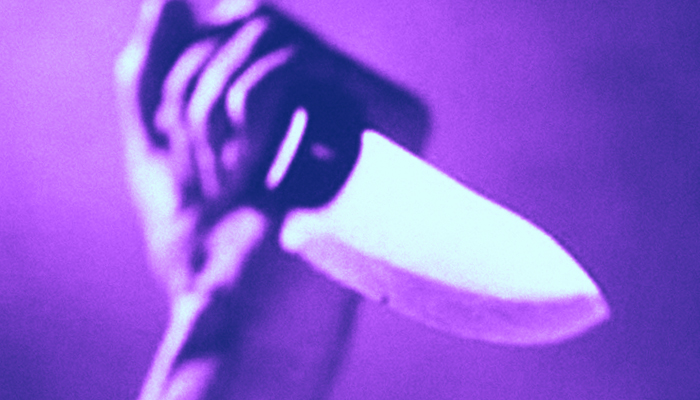 BAHAWALPUR: A group of men attacked and stabbed their former brother-in-law and used his blood to write a petition to rescind his sisters' divorce cases here in Chishtian's Ghani Town area, police confirmed on Monday.

Chishtian police said the incident occurred in the go-down of a local factory where the three suspects — identified as Fayyaz, Riaz, and Ghulam Mustafa — attacked the young man with knives and severely wounded him.

Read more: Man, with cousin's help, slits sister's throat for marrying by choice
The survivor of the knife assault said the suspects wrote a petition to rescind his sisters' divorce cases against them on his chest, walls, table, and the fridge. Two of his sisters were married to his attackers' brothers — Shahbaz and Ejaz — five years ago but they had divorced them over domestic disagreements two years ago.
Also read: Brothers hack sister to death over 'property dispute' in Chishtian
The attack survivor's sisters had filed divorce cases over alimony in a local family court and the judge had ruled in their favour. However, the suspects had demanded the young man take back the case but upon his refusal, attacked him viciously.
Chishtian police said they have registered a first information report (FIR) over the incident and initiated a search to arrest the suspects.

Related:
13-year-old girl allegedly gang-raped in Chishtian