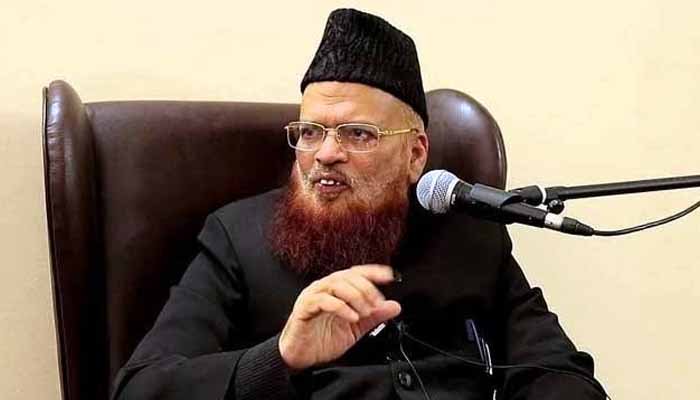 Renowned religious scholar Mufti Taqi Usmani on Friday urged Muslim nations to raise at international level the issue of the recent desecration of the Holy Quran in Norway, and called for the release of the Muslim man who had tried to stop the act in the Scandinavian country.
Mufti Usmani, in a Twitter post, said that the West, who lectures the Muslim fraternity on tolerance, has reached the nadir of cowardice by holding rallies to desecrate the Holy Quran.
The scholar praised Ilyas, the Muslim man who stopped the desecration, but deplored that neither any media nor any Muslim country — with the exception of Turkey — took notice.
Usmani said that that it is the duty of the Muslim countries to raise the issue globally and work to ensure that Ilyas is freed. 
Social media was set ablaze with praises on Friday for the "Muslim hero" who interrupted an anti-Islam rally to stop another man from burning a copy of the Holy Quran in Norway.
A scuffle broke out after the leader of the 'Stop Islamisation of Norway (SIAN)' rally, Lars Thorsen, tried to burn a copy of the holy book in the city of Kristiansand despite warnings from local police officials.
In a video on social media, the 'Muslim hero' could be seen jumping into the barricaded circle to save the holy book from being desecrated. The rally soon turned violent, after which police took Ilyas and Thorsen into custody.