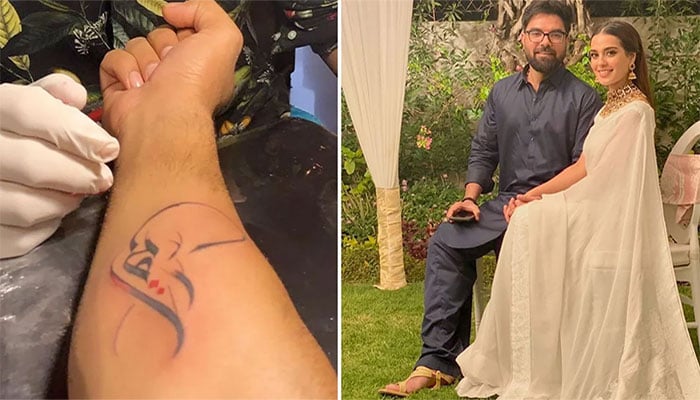 Yasir Hussain's fans have criticized the actor after he got a tattoo of his wife Iqra Aziz's name on his arm.

Recently, the Baandi actor went an extra mile to impress wife Iqra Aziz and got her name tattooed on his arm in Arabic.
Fans slammed the actor after he shared the tattoo with them on social media.
One follower commented, "It has nothing to do with it, stop motivating other people to try foolish stuffs. It's totally and definitely prohibited in Islam."

Another wrote, "It's haram… why is this being praised and applauded?".
Yasir and Iqra got married in December last year and enjoyed their honeymoon in Sri Lanka.

Recently, the couple attended the wedding festivities of their fellow industry stars Hassan Hayat Khan and Sadia Ghaffar.