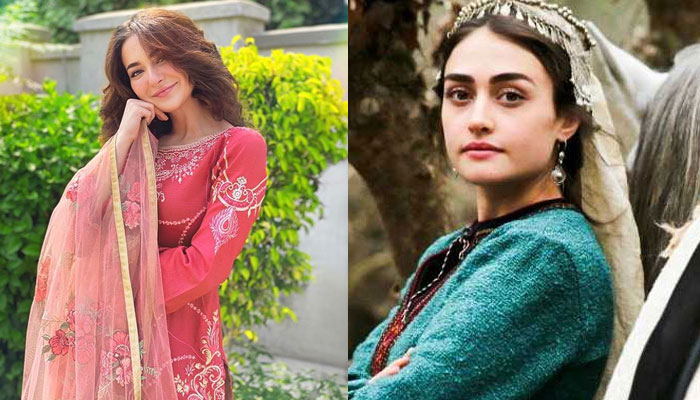 Hania Aamir, who recently returned to her Karachi hometown, has started watching Turkish historic drama series Dirilis: Ertugrul or Ertugrul Ghazi and wants to adopt the personality of Halime Sultan - a role played by Esra Bilgic - as she likes her the most.

The Anaa actress turned to Instagram and said: "If you see me acting different, it's probably because I started watching a new show and adopted the personality of the character I like the most."
In the caption, the actress said, "Next character: Halime Sultan."
Commenting on the post, Ayesha Omar, who is also a die-hard fan of Esra and eagerly waiting for her Pakistan visit, said, "Me tooooooooooo. [sic]"
Also, in her Instagram story, Hania Aamir said she has returned to her Karachi after four months due to the lockdown.