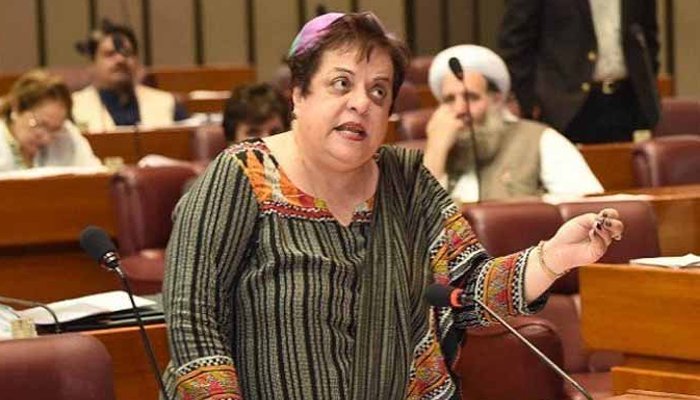 ISLAMABAD: The Pakistan Democratic Movement is receiving a "lot of foreign funding", Human Rights Minister Shireen Mazari claimed on Wednesday.
According to Dawn, which cited an exclusive interview with the minister on DawnNewsTV, Shireen Mazari said the PTI regime obtained "information" about the funding of the PDM — an Opposition coalition comprising almost a dozen parties that has launched an anti-government campaign — and the people involved in it
"If we get the evidence [...] but when we receive hardcore evidence, then it will become the responsibility of the government to take action," she said, stopping just short of saying the PTI leadership had evidence to back up the explosive accusation.

"Let's see how things unfold," the minister said instead, adding that she had been apprised of evidence surfacing about the alleged foreign funding of the Opposition coalition.
Every country has 'dissident groups'
"[I have] heard that a lot of evidence has been found that funding, encouragement is being sent. You know Pakistan has dissident groups abroad," the publication quoted her as saying.
"Every country has them, dissident groups from Pakistan are also abroad, the way they are living, after all they are receiving money from somewhere."
In another jibe at the Pakistan Democratic Movement, she said the Opposition parties' lawmakers should submit their resignations to the speaker of the National Assembly and not their own party leaders.
Terming it a "drama", she said the PTI regime was waiting for Opposition members to submit their resignations.