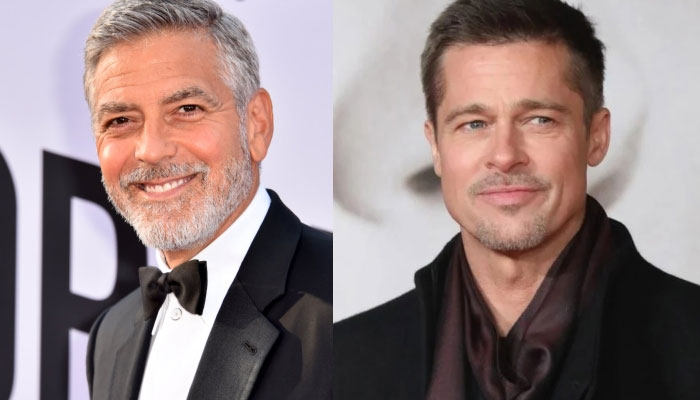 Brad Pitt and George Clooney are ready to roll up their sleeves as they were spotted on set for their upcoming Apple thriller Wolves.
On Tuesday, January 24, Brad Pitt and George Clooney appeared relaxed as they shot scenes for their joint movie in New York City's Harlem neighborhood.
As per People, this will be the eleventh movie where the two fine actors of Hollywood will reunite.
Pitt, 59, was dressed in a teal velour jumpsuit over a white undershirt and white sneakers and carried a yellow Loro Piana cashmere scarf.
However, for the movie, Pitt's outfit changed into the similar outfit Clooney was wearing, consisting of gray slacks, black leather jackets, and shiny black shoes.
According to the Hollywood Reporter, the two off-screen best friends play "lone wolf fixers assigned to the same job," in the upcoming thriller.
Spider-Man director Jon Watts is directing the Apple production, meanwhile, Pitt and Clooney also serve as producers.
Check out the images: