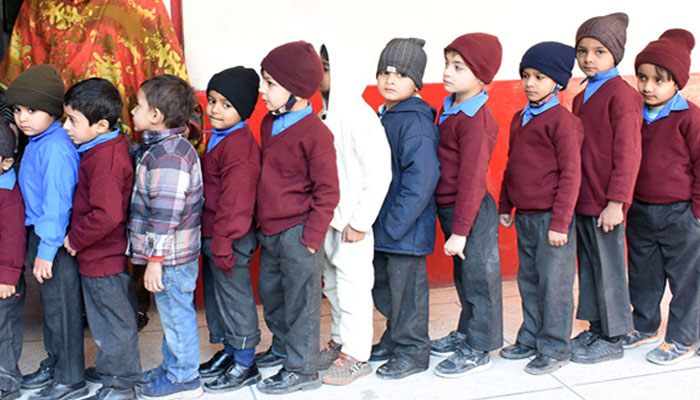 KARACHI: The Sindh Education Department on Thursday announced the new timings regarding the opening of schools amid the severe cold wave in the province.

According to the circular issued by the Education and Literacy Department, the opening timings of privately managed schools would be 8:30am, adding "the timings shall be operative till March 31, and the decision may be strictly followed".

The Additional Director of the Directorate Inspection and Registration Private Schools issued the circular.
It should be noted that as most parts of the country are witnessing a severe cold wave, the mercury is predicted to be dropped below 5 degrees in Sindh.
Recently, the snowfall in Quetta has sent chilling waves to Karachi causing the temperature to fall further.
It is pertinent to mention here that the flood-affected people of Sindh are also grappling with the cold weather without any basic facilities.