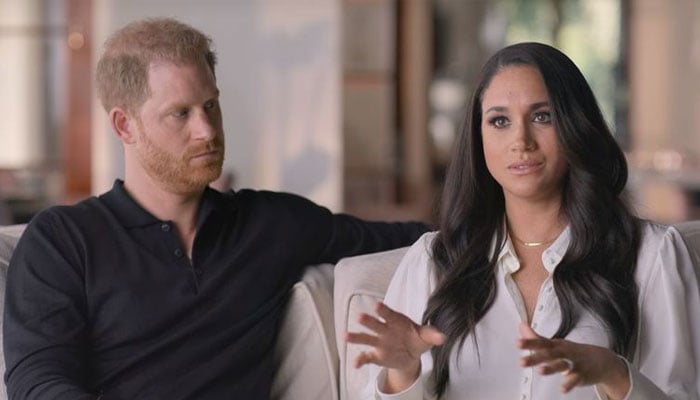 Prince Harry and Meghan Markle recently made waves with their six-part Netflix series, featuring controversial claims about royal family.
A body language expert however believed that the Duchess of Sussex appeared to "run the whole show" as Harry looked "completely besotted" by his wife.
Dr Louis Mahler appeared on The Morning Show to share: "Side by side, I see a man completely besotted by her, madly in love. And I see a woman who plays that up."
"I see a woman who does a lot of breathiness, a lot of breathiness... since she talked about 'We were in a tent and there was an elephant rustling in the bushes, and he said he'd protect me'," the expert continued.
"Sorry but if there is an elephant in the bush nobody is going to protect you!" she added.
The expert said that the Suits alum described the couple's love story "very theatrically".