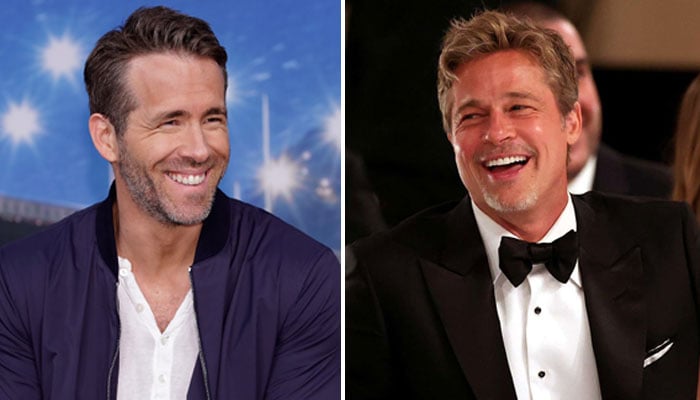 Brad Pitt has finally addressed Shania Twain's viral performance where she ditched the Babylon star's name for Ryan Reynolds and his epic reaction has sent the internet into frenzy.
The Bullet Train actor, 59, responded to Twain's appearance on stage at the People's Choice Awards in December.
She performed her classic hit That Don't Impress Me Much, and surprised fans when she switched up the song's lyric "Okay, so you're Brad Pitt," instead singing, "Okay, so you're Ryan Reynolds."
Reynolds, who was seated in the audience, was clearly startled after being name-checked by his fellow Canadian.
While the Deadpool actor's loved his shocked response, many of them speculated how Pitt would've reacted on the viral moment.

Pitt, in a recent interview, revealed how he felt about being removed from the hit number.
In a video shared on @themoviedweeb TikTok account, the Fury actor was asked how he felt about Reynolds "stealing his thunder" due to Twain's performance.
"He didn't steal it. I think we can share the wealth there," Pitt replied. "Ryan's a good egg, too," he added. "He deserves some love."
Pitt went on to offer Twain some suggestions for further substitutions when she performs the hit number and said, "Next time she ought to sing it to Austin Butler."
"Maybe Leo in between and then Austin Butler," he quipped.