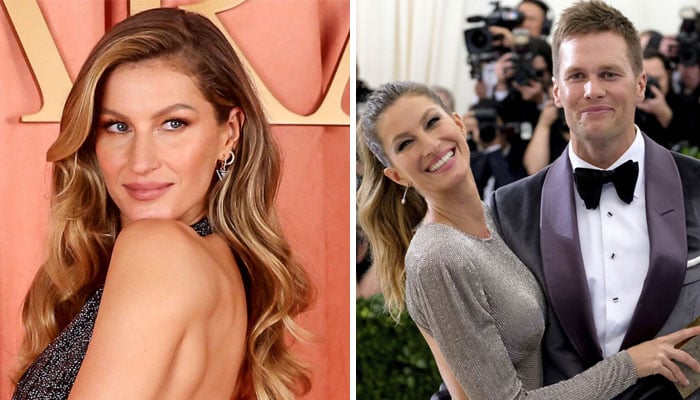 Gisele Bündchen is happy for ex-husband Tom Brady after he announced on Wednesday, February 1, 2023, but she has now moved on in her life.
An insider close to the Brazilian model told People Magazine that had nothing negative to say about ex-husband and she is "sincerely happy" for him in whatever he does.
"Gisele moved on with her life quite a while ago and is happy about whatever Tom chooses to do with his life now," the source said.
The insider further added that "the welfare and happiness of the children" remain her top priority.
"Keeping a positive attitude about Tom and her career is part of what you do as a parent. They are sharing their kids and spreading the love between them so they grow up as normal kids with two caring parents," said the source.
Bündchen wishes him well now and in the future, according to the source, and "is fine with his decisions but is not involved with them."
Both Brady and Bündchen are "interested in keeping life as happy and normal as possible for the kids," the insider explained.
These days, the mother-of-two is "extremely busy in her career and life" and "optimistic about her future," following her divorce from the former NFL star.
The NFL athlete retired from the sport last year to focus on his family, while he was still married to Bündchen. However, according to Page Six when the Quarterback withdrew his retirement, the two had entered into an "epic fight" over his decision.
"There's been trouble in the marriage over his decision to un-retire. Gisele has always been the one with the kids," a source shared with the outlet.
"They had agreed he would retire to focus on the family, then he changed his mind."
The former couple were unable to work out their differences, and confirmed in October 2022 that they had not only filed for divorce but had already finalised it after 13 years of marriage.
Brady and Bündchen — who share children Benjamin, 13, and Vivian, 10, plus Jack, the athlete's 15-year-old son with ex Bridget Moynahan — said in their separate statements that they would be co-parenting their kids.