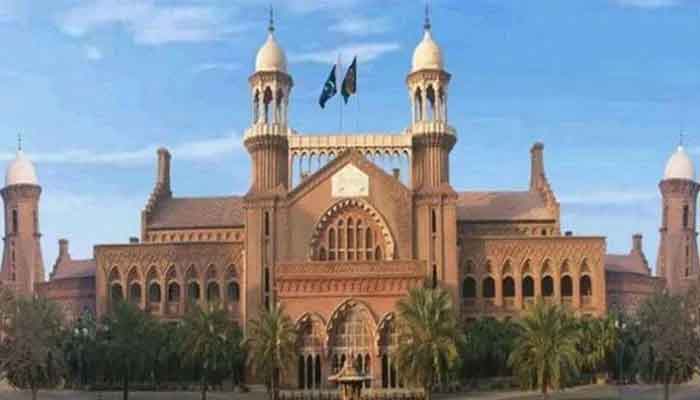 Petition says DC's order was clear violation of rights.
Requests court to strike down commissioner's impugned order.
HRCP says it was appalled by response of local administrations.
---
LAHORE: A writ petition was filed in the Lahore High Court (LHC) against the deputy commissioner's (DC) decision to deny permission to the Aurat March organisers to hold a public rally in the provincial capital on March 8. 
The organisers of the event had requested the local authorities to grant a no-objection certificate (NOC) for the event, however, their requests were turned down by the DC who cited threat alerts from security agencies as the reason.
The Aurat March organising committee vehemently condemned the DC's decision, saying that the NOC was denied due to Jamat-e-Islami's "Haya March".
DC Lahore, the Punjab government through its chief secretary, and the capital city police officer (CCPO) Lahore were made respondents in the petition. 

The petition stated that the DC's order was an "arbitrary and colourable exercise of power and is in clear violation of the fundamental rights guaranteed in the Constitution of the Islamic Republic of Pakistan".
Requesting the court to strike down the commissioner's impugned order, the petition added that the order was "not limited to the right to assembly, freedom of speech as well as the right to non-discrimination and to be treated in accordance with law as guaranteed in articles 15, 16, 17, 19 and 25, respectively".
Meanwhile, the Human Rights Commission of Pakistan (HRCP) said it was appalled by the response of the local administrations in at least three cities, including now Islamabad and Multan, towards various Aurat March collectives that have been told they cannot exercise their right to assemble peacefully in public spaces of their choosing to mark March 8.
In a statement issued Saturday, the HRCP said: "It is the local administration's duty to provide security to such events, not to circumvent them in this manner. We stand in solidarity with every woman, every trans person and every ally that plans to march on International Women's Day this year."
On March 8, women around the world mark a day they call their own – International Women's Day, highlighting achievements and dialoguing about issues still unresolved.
In Pakistan, feminists have been organising large public demonstrations for Women's Day called Aurat [the Urdu word for a woman] March, since 2018. Opposition to Aurat March has grown in proportion to its popularity and impact.

It is not the first time that the city's authorities have imposed such a restriction. Last year, the organisers in Lahore had been urged to cancel the rally over safety concerns. The authorities had also threatened to not provide security.

However, after a legal challenge, the LHC ruled the event could go ahead and authorities agreed to provide protection.