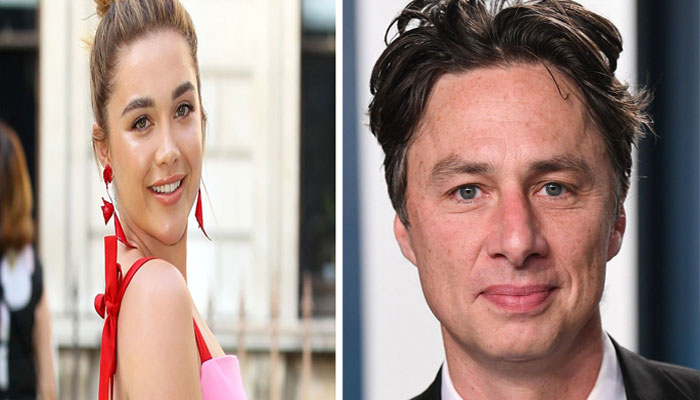 Zach Braff talked about writing A Good Person revealed for Florence Pugh on the film's premiere on Wednesday.
On Wednesday, Pugh and Zach Braff reunited for the premiere of their upcoming film, A Good Person in London. The film is produced, written and directed by Braff, while, Pugh served as a co-producer, besides starring in it.
During a Q&A session after the premiere, the writer on the film told the audience he wrote the screenplay for Pugh amid the pandemic lockdown.
"I wanted to tell the story because I was feeling these emotions. I lost a bunch of people in my life that were very important to me," Braff said.
"We were in lockdown and it was time to write. I mean, there was nothing to do other than to start a screenplay because that's what I meant to do, that's what I like to do, and I wanted to write something for Florence, and this is kind of what came out of me" he added.
Meanwhile, Pugh, who was living with Braff at the time (the couple have since-split), reflected on the Scrubs star would isolate himself away in their home office while working on the screenplay. "I wasn't allowed to read any of it," she said.
"I wasn't allowed to read any of the scenes as he was writing it and he'd come up from the office [having] locked himself in there for a few hours and then would just start telling me all the pieces that he had discovered and I really wasn't allowed to read anything. And so I kind of got to know the script and I got to know the character through us discussing it over dinner."