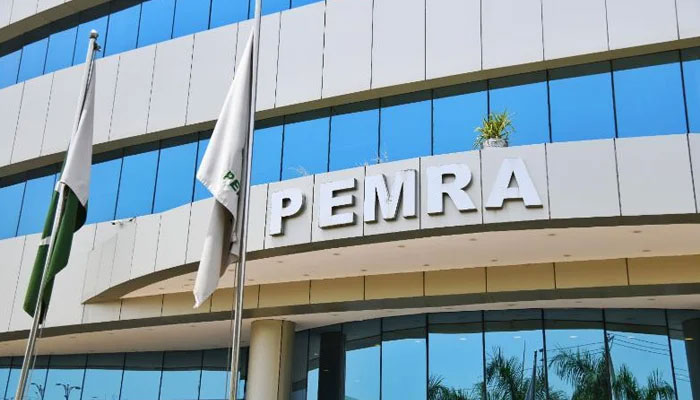 Pemra's orders restricted to sitting judges.
Regulator's directive comes into effect immediately.
Media watchdog warns of action if news aired.
---
ISLAMABAD: The regulatory watchdog for electronic media barred the broadcast of content about the conduct of sitting Supreme Court (SC) and high court judges, reported The News on Friday.
The Pakistan Electronic Media Regulatory Authority (Pemra), with immediate effect, prohibited the broadcasting and rebroadcasting of content related to the conduct of sitting high court and Supreme Court judges on television channels.
Giving reference to Article 68 of the Constitution in its order, the regulatory body said: "Therefore, the competent authority i.e. chairman Pemra, in the exercise of delegated powers of the authority vested in Section 27(a) of the Pemra Ordinance 2002 as amended by Pemra (Amendment) Act 2007, prohibits broadcast/rebroadcast of any content pertaining to conduct of Honourable sitting judges of High Court and Supreme Court, in any manner, on electronic media (news bulletins, talks shows etc.), with immediate effect."
Article 68 states: "No discussion shall take place in [Majlis-e-Shoora (Parliament)] with respect to the conduct of any Judge of the Supreme Court or of a High Court in the discharge of his duties.
"It was noted that despite repeated directives, satellite television channels were persistently discussing the conduct of honourable judges of superior courts and orchestrating a vilification campaign through airing slanderous allegations," Pemra said.
The regulator added that airing any sort of content related to the conduct of judges or was against the superior judiciary was a violation of the Pemra laws and judgments of the apex court.